SELL ELECTRICAL SURPLUS
We are looking for any and all types of electrical equipment.
Our family owned business helps the entire electrical industry – from local contractors to large-scale manufacturers – recover value on used or idle electrical equipment.
Are You Looking to Offload Any of the Following?…
Circuit breakers(All brands and sizes)
Transformers(All brands and sizes)
Bus plugs
Motor control
Switch gear (all types)
Wiring
Lighting (New and in the box)
Disconnect Switches
Ballasts
And more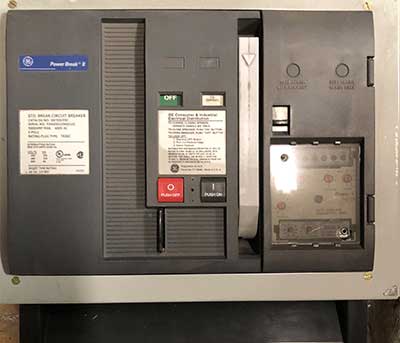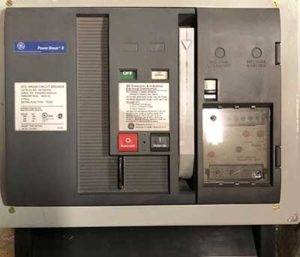 We never "cherry pick" the loads that our sellers bring to us. If you have it, we'll take it. And we'll offer you the best rates you'll find in the market for excess electrical goods.
Call us today, and get cash in your hand within 24 hours.
MORE ABOUT WHAT WE DO
Located in Riverside, SES is the #1 purchaser of excess electrical equipment and materials in southern California. Our family-owned business is growing, and we are rapidly expanding to other states. If you have excess electrical materials on hand, we want your business.
As soon as we get your call about any excess electrical goods you have, we'll be available to come to your site within 24 hours to value and collect your materials. No need to compile detailed inventory lists, which many other companies in our industry require. We understand you've got a business to run, so we handle the process from start to finish.
We'll take care of everything, including moving your products, inventorying your load and paying you for the things we can reuse and recycle. The only actions you have to take? Making the call to Davis Exporters and taking your profits to the bank.
All excess electrical materials wanted
We are open and honest about how we value your excess electrical equipment. We appreciate the opportunity to earn your business, and we're not the kind of company that looks for one-time transactions. When you do business with us, we want to be the partner you always come back to when you're selling excess electrical materials.
Why allow old materials to accumulate dust and take up valuable warehouse space when you can convert unneeded or surplus materials into cash? Call Davis Exporters at 1-866-767-7740 to sell your excess electrical items. We guarantee it will be the best call you make today!
WE SERVICE ALL 50 STATES
WE TAKE CARE OF ALL SHIPPING COSTS
WE CAN SCHEDULE A PICK UP SAME DAY
Alabama, Alaska, Arizona, Arkansas, California, Colorado, Connecticut, Delaware, Florida, Georgia, Hawaii, Idaho, Illinois, Indiana, Iowa, Kansas, Kentucky, Louisiana, Maine, Maryland, Massachusetts, Michigan, Minnesota, Mississippi, Missouri, Montana, Nebraska, Nevada, New Hampshire, New Jersey, New Mexico, New York, North Carolina, North Dakota, Ohio, Oklahoma, Oregon, Pennsylvania, Rhode Island, South Carolina, South Dakota, Tennessee, Texas, Utah, Vermont, Virginia, Washington, West Virginia, Wisconsin, Wyoming.
We will come to you no matter where you are in the US.