Sell Your Industrial Electrical Equipment in Fontana with SES
Sell Your Electrical Equipment in Fontana
SES has an impressive track record of over two decades as an industrial electrical equipment purchasing company with a solid reputation in Fontana. Their dedication to competitive pricing on a wide range of products from reputable manufacturers with cutting-edge technology distinguishes them as a dependable partner for upgrading or liquidating existing components. Their knowledgeable team also provides valuable suggestions, allowing customers to make informed decisions about their electrical projects that are needed to be sold.
As a reputable supplier and buyer of industrial electrical equipment in Fontana, CA, SES has consistently provided exceptional service for over two decades. Their focus on competitive pricing, state-of-the-art technology, and outstanding customer service sets them apart. They maintain an extensive inventory of products from top manufacturers, ensuring customers have access to the latest developments. SES guarantees the quality of each product through rigorous inspection and testing procedures, making them the go-to option for upgrading or replacing components. They also offer purchasing services for surplus electrical equipment, such as transformers, switchgear, motors, and generators. To request a quote or to sell your new or old electrical equipment, just text or WhatsApp images directly to: 951-858-8315
For any question, send an email at: sales@sellelectricalsurplus.com
By engaging with SES for your electrical equipment sales, you'll tap into the expertise of their highly trained and seasoned staff. Collaboratively, they will review each item's worth and provide a fair price – all accomplished with remarkable efficiency! SES is committed to making the trading process as smooth as possible, ensuring you receive fast payment for your items and can redirect more energy to other business ventures. With SES's steadfast aid for sellers like you, you can now concentrate on other aspects of your business that could pave the way to success.
The SES identifies customer gratification and resilient relationships as essential aspects of our prosperity. Our diligent team of specialists is accessible day and night to handle inquiries or discuss purchasing, delivering first-class service and assistance. We are committed to cultivating lasting connections with clients by consistently providing outstanding experiences that solidify a positive image of SES.
Sell Surplus Equipment NOW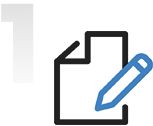 Talk to our expert
As soon as you call us, we'll get back to you within 24 hours with a quote.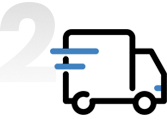 We take care of all shipping & transportation
Get rid of that surplus that's sitting around in your shop. Call us and sell electrical surplus today.

Get the most cash offer
for your product
We are now buying and selling new & used electrical products
For dependable electrical supplies in Fontana, trust SES. Their extensive industry know-how and ongoing achievements make them a visionary choice for incomparable customer service – embrace this chance now! Partnering with SES opens the door to unparalleled services and top-of-the-line products that genuinely meet their promises. With a strong commitment to customer satisfaction, it's time to take advantage of the best SES has to offer.