Sell Your Industrial Electrical Equipment in Sterling Heights with SES
Sell Your Electrical Equipment in Sterling Heights
For over two decades, SES has been providing Sterling Heights with trusted, reliable electrical equipment purchases at prices that won't break the bank. Our extensive experience in the industry ensures you'll get a fair deal; whether it's upgrading existing equipment or selling surplus and used items, SES is your go-to solution for all things related to industrial electrical purchase needs!
SES is a leading provider of electrical equipment in Sterling Heights, offering a wide selection of transformers, switchgear, motors, generators and other such essential items. They take great care to ensure that all safety checks are completed and that the equipment they purchase is in good working condition. To guarantee their customers receive only safe and reliable products, they employ the latest technologies and industry standards. They also provide technical support to their customers at no extra cost, proving SES' commitment to customer satisfaction. With high-quality equipment and excellent customer service, you can trust SES to meet all of your electrical needs. If you're looking to sell your equipment, you may text pictures or WhatsApp them at: 951-858-8315
For questions of queries, email at: sales@sellelectricalsurplus.com
Selling your electrical equipment to SES is a breeze! With the help of experienced and knowledgeable staff, you can get an accurate assessment for its value and receive competitive cash offers with ease. What's more – thanks to our streamlined process, handling all the paperwork only takes minutes so that you have time left over to focus on other aspects of your business. At SES we are committed not just in giving good service but making sure it's hassle-free too!
At SES, customers always come first. Their dedicated team of knowledgeable and friendly staff is committed to providing the best customer service experience possible – from answering any questions you may have about their products, right through to guiding you throughout your buying journey. With top-tier support like this, it's no wonder that building strong relationships with customers is a priority at SES!
Sell Surplus Equipment NOW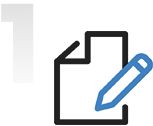 Talk to our expert
As soon as you call us, we'll get back to you within 24 hours with a quote.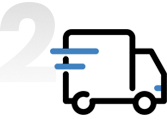 We take care of all shipping & transportation
Get rid of that surplus that's sitting around in your shop. Call us and sell electrical surplus today.

Get the most cash offer
for your product
We are now buying and selling new & used electrical products
If you're looking to buy or sell electric equipment in Sterling Heights, SES is the ideal choice! Their experienced team and unwavering commitment to customer service guarantee a superior experience. With an unrivaled understanding of electrical equipment needs, they are the source for all your purchasing services. Don't wait – get in touch with them now and start enjoying first-class solutions today!