Sell Your Industrial Electrical Equipment in Oceanside with SES
Sell Your Electrical Equipment in Oceanside
As a respected purchaser of industrial electrical equipment in Oceanside for more than two decades, SES is committed to offering competitive pricing on an array of products from top manufacturers, complete with advanced technology. This dedication makes them an ideal partner for clients looking to upgrade or liquidate existing parts. Moreover, their seasoned team delivers insightful advice, empowering customers to make well-informed decisions about their electrical requirements.
With over two decades of industry experience, SES has become a notable buyer of industrial electrical equipment in Oceanside. Their emphasis on competitive pricing, modern technology, and unmatched customer service differentiates them from the competition. They source an extensive range of products from leading manufacturers, keeping customers abreast of the latest innovations. To ensure quality, SES conducts thorough testing and inspection on each product, making them a top choice for upgrading or replacing components. Moreover, they specialize in liquidating surplus electrical equipment, such as transformers, switchgear, motors, and generators. To secure a quote, text or WhatsApp images directly to: 951-858-8315
For any general or technical queries, please send an email at: sales@sellelectricalsurplus.com
Entrusting SES with the sale of your electrical equipment ensures a smooth, hassle-free experience. Their proficient team will appraise the value of your equipment and provide a fair, competitive estimate. The process is swift and well-organized, assuring prompt compensation. SES is committed to simplifying the selling of your electrical equipment, giving you the freedom to concentrate on other areas of your business or pressing issues. In a nutshell, SES eliminates obstacles in selling your electrical surplus at fair prices and helps you save time.
SES recognizes the significance of customer satisfaction and enduring partnerships as essential to our triumphs. Our attentive team of professionals is always on standby to assist with any questions or information about purchasing, providing unparalleled service and backing. We are determined to build long-lasting connections with clients by offering consistently impressive experiences that foster a positive, enduring association with SES.
Sell Surplus Equipment NOW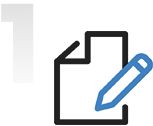 Talk to our expert
As soon as you call us, we'll get back to you within 24 hours with a quote.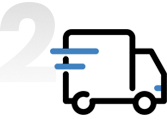 We take care of all shipping & transportation
Get rid of that surplus that's sitting around in your shop. Call us and sell electrical surplus today.

Get the most cash offer
for your product
We are now buying and selling new & used electrical products
Seeking dependable electrical supplies in Oceanside? SES is the answer. Their substantial industry experience and consistent success make them a groundbreaking option for unparalleled customer service – take advantage of this now! By aligning with SES, you'll gain access to exceptional services and high-caliber products that truly stand by their promises. With a steadfast focus on customer satisfaction, now is the time to benefit from all that SES provides.