Sell Your Industrial Electrical Equipment in Palmdale with SES
Sell Your Electrical Equipment in Palmdale
Serving Palmdale for more than two decades, SES is a reputable industrial electrical equipment buyer, providing competitively priced products from leading manufacturers, complete with the latest technology. This commitment positions them as a prime choice for clients seeking to upgrade or dispose of existing parts. Also, their skilled team offers expert guidance, helping customers make well-rounded decisions about their electrical requirements.
With over 20 years of experience, SES has emerged as a prominent buyer of industrial electrical equipment in Palmdale, CA. Their focus on competitive pricing, cutting-edge technology, and unrivaled customer support sets them apart. They acquire an array of products from top manufacturers, keeping clients informed about the latest advancements. SES rigorously tests and inspects every product, making them an ideal choice for upgrading or replacing parts. Additionally, they excel in liquidating excess electrical equipment like transformers, switchgear, motors, and generators. For a quote, text or WhatsApp images to: 951-858-8315
Ask about anything, please send an email at: sales@sellelectricalsurplus.com
If you choose to sell your electrical equipment via SES, you can expect a worry-free process. Their experienced team will assess your equipment's value, presenting a just and competitive offer. The process is quick and seamless, ensuring prompt payment. SES is dedicated to easing the sale of your electrical equipment, allowing you to concentrate on other elements of your business or vital tasks. In summary, SES removes the obstacles of selling your electrical surplus at fair prices while conserving your time.
At SES, customer gratification is crucial. They know that cultivating robust client relationships is essential, and they're dedicated to offering excellent customer service and assistance. The company's skilled and amicable personnel are constantly available to respond to questions regarding the selling process or the equipment they acquire.
Sell Surplus Equipment NOW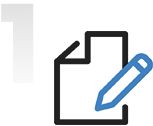 Talk to our expert
As soon as you call us, we'll get back to you within 24 hours with a quote.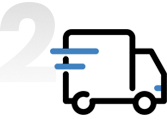 We take care of all shipping & transportation
Get rid of that surplus that's sitting around in your shop. Call us and sell electrical surplus today.

Get the most cash offer
for your product
We are now buying and selling new & used electrical products
SES, an esteemed company in Palmdale, is proficient in sourcing industrial electrical equipment. With their wealth of experience and dedication to client satisfaction, they stand as the ultimate choice for selling electrical systems. For upgrading or parting with surplus or used items, rely on SES for unmatched electrical equipment procurement expertise.