Sell Your Industrial Electrical Equipment in Newark with SES
Sell Your Electrical Equipment in Newark
SES, a prominent purchaser of different electronic items in Newark, has been dedicated to facilitating the sale of customers' products and preserving customer allegiance for more than twenty years. We present an array of excess solutions that enable exploration, elimination of redundant elements, and enhancement of the utilization of vital machinery. We offer an extensive collection of state-of-the-art circuit breakers, data center gear, diesel generators, and switchgears/transformers, with the added assurance of protected transactions.
SES has established a robust stature as a leading and dependable purchaser of assorted electrical apparatus in Newark, NJ. With their innovative techniques, cost-effective rates, and remarkable attention to client satisfaction, they are able to effectively tackle a range of hurdles. They successfully accomplish remarkable outcomes while handling the swift expansion of electric firms and business dissolutions. SES places a high priority on surpassing customer expectations by delivering exceptional products, services, and crucial electrical components tailored to specific sectors, establishing themselves as a dependable option for clients. If you're looking to sell your equipment, you may text pictures or WhatsApp them at: 951-858-8315
For questions of queries, email at: sales@sellelectricalsurplus.com
If facing difficulties, use SES for easy disposal of electrical equipment. With our skilled team, we can evaluate your assets and provide unbiased pricing with full transparency. Our goal is to create strong relationships for clients to focus on other project tasks while maintaining a fast cash flow. Our knowledgeable staff is always available to answer your questions.
SES strives to deliver outstanding customer service. Our dedicated team consistently goes the extra mile, treating each client with respect and professionalism. Their expertise and passion allow them to engage effectively in discussions about decision-making or industry partnerships. Furthermore, SES acquires highly innovative and advanced electrical surplus to cater to various commercial sectors.
Sell Surplus Equipment NOW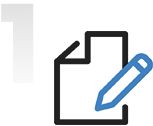 Talk to our expert
As soon as you call us, we'll get back to you within 24 hours with a quote.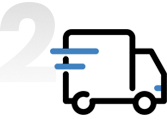 We take care of all shipping & transportation
Get rid of that surplus that's sitting around in your shop. Call us and sell electrical surplus today.

Get the most cash offer
for your product
We are now buying and selling new & used electrical products
As a trusted buyer and seller, SES is the top choice for selling electrical equipment in Newark, regardless of the type. Their exceptional customer service sets them apart from competitors. They support the growth of skilled professionals by evaluating current accomplishments and advocating for the recycling of outdated technologies.