Sell Your Industrial Electrical Equipment in St Louis with SES
Sell Your Electrical Equipment in St Louis
As a prominent supplier of a vast range of electronics in St Louis for over 20 years, SES is dedicated to helping you sell your electronics while upholding customer confidence. SES provides a plethora of electronic surplus options, allowing you to push boundaries, eliminate unwanted components, or enhance the equipment you rely on heavily. Our extensive inventory encompasses cutting-edge electronic components like data centers and advanced devices.
In the course of 20 years, SES has cultivated a solid reputation as a foremost and esteemed buyer of various electrical equipment in St Louis, MO, due to their innovative approaches, enticing pricing, and exceptional customer support. With their large array of unique and out-of-production gadgets, SES can tackle numerous challenges. They remain up-to-date with rapidly evolving electrical initiatives and business liquidations while achieving impressive results. SES is dedicated to meeting customer demands at all stages, ensuring clients can count on them for top-notch products, services, and vital electrical components customized to their specific industries. If you're looking to sell your equipment, you may text pictures or WhatsApp them at: 951-858-8315
For questions of queries, email at: sales@sellelectricalsurplus.com
If you're seeking a seamless transaction for selling your electronics under challenging conditions, opt for SES. Our knowledgeable professionals possess the industry expertise to evaluate your items and provide fair, transparent pricing. We prioritize building relationships, allowing you to focus on other aspects of your project and secure payment rapidly. Additionally, our exceptional and well-versed team is always available to address any new inquiries you may have.
First-rate customer service is a primary asset of SES. The skilled team consistently goes the extra mile and treats each customer with respect. Their passion and expertise enable them to offer informed responses to discussions on decision-making or industry partnerships. Furthermore, SES sources sophisticated and advanced electrical surplus for various business sectors.
Sell Surplus Equipment NOW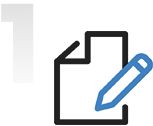 Talk to our expert
As soon as you call us, we'll get back to you within 24 hours with a quote.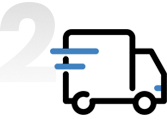 We take care of all shipping & transportation
Get rid of that surplus that's sitting around in your shop. Call us and sell electrical surplus today.

Get the most cash offer
for your product
We are now buying and selling new & used electrical products
As a conscientious seller and buyer in St Louis, SES is the preferred option for selling electrical products, regardless of their type or condition. Their remarkable customer service sets them apart. By evaluating current performance and promoting the recycling of obsolete technology, they contribute to the growth of skilled professionals.