Sell Your Industrial Electrical Equipment in Bossier City with SES
Sell Your Electrical Equipment in Bossier City
For over 20 years, SES has been the go-to buyer of a broad range of electrical supplies in Bossier City. Count on us to aid you in selling your electronic assets while preserving customer trust. With numerous electronic surplus options, SES empowers you to surpass expectations, dispose of unwanted items, or enhance the equipment you heavily rely on. Our comprehensive inventory features advanced electrical components such as data centers and high-tech apparatuses.
SES has gained recognition as a leading and esteemed buyer of assorted electrical equipment in Bossier City, LA, due to their inventive strategies, attractive pricing, and outstanding customer service over the past two decades. With an extensive assortment of rare and outmoded devices, SES can address various challenges. They keep up with the rapidly changing electrical projects and company liquidations while delivering top-tier results. SES is committed to catering to customer requirements at all stages, ensuring clients can count on them for exceptional products, services, and vital electrical components customized to their unique industries. Send a text or images via WhatsApp directly to: 951-858-8315
To eliminate any difficult questions, please send an email at: sales@sellelectricalsurplus.com
When seeking a smooth transaction under challenging conditions to sell your electrical equipment, opt for SES. Our experienced professionals possess the industry insight needed to appraise your items and offer transparent, reasonable pricing. We concentrate on cultivating relationships, allowing you to focus on other aspects of your project and obtain payment swiftly. Moreover, our exceptional and knowledgeable team is always on standby to address any new questions you might have.
Superior customer service is a fundamental aspect of SES. The skilled team consistently goes beyond expectations, treating each customer with the highest respect. Their passion and expertise allow them to provide informed responses to discussions about decision-making or industry alliances. Additionally, SES acquires cutting-edge and intricate electrical surplus for diverse business sectors.
Sell Surplus Equipment NOW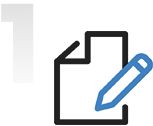 Talk to our expert
As soon as you call us, we'll get back to you within 24 hours with a quote.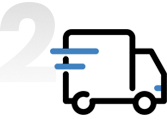 We take care of all shipping & transportation
Get rid of that surplus that's sitting around in your shop. Call us and sell electrical surplus today.

Get the most cash offer
for your product
We are now buying and selling new & used electrical products
SES affirms its position as a reliable buyer and seller in Bossier City as the first choice for the sale of any kind of electrical, regardless of condition. Their superior customer service makes them stand out. By assessing present performance and promoting the recycling of outdated technologies, they help with inventory acquisition and the expansion of skilled professionals.