Sell Your Industrial Electrical Equipment in Peoria with SES
Sell Your Electrical Equipment in Peoria
When seeking a trustworthy and reliable company for selling your industrial electrical equipment in Peoria, consider SES as the prime choice. With more than two decades of experience in the industry, SES has earned its reputation as a top provider of electrical equipment solutions. Their commitment to offering fair and competitive pricing ensures maximum value for your equipment. Whether you're updating your existing equipment or selling surplus or pre-owned items, SES serves as the ultimate destination for all your industrial electrical equipment needs.
The proficient and experienced professionals at SES emphasize delivering exceptional service to their clients. They meticulously manage the evaluation and purchasing processes, ensuring all equipment is in optimal working condition and completing all required safety checks prior to any transaction. Skilled in handling various types of electrical equipment, such as transformers, switchgear, motors, generators, and more, SES is well-prepared to cater to all your industrial electrical equipment demands. If you're prepared to sell your equipment, don't delay—send your equipment photos via SMS or WhatsApp to: 951-858-8315
For any inquiries or concerns, send an email to: sales@sellelectricalsurplus.com
Relish a seamless and trouble-free journey when selling your electrical equipment to SES. Their team of expert professionals will guide you through the valuation process to accurately determine your equipment's worth. You can trust that you will receive a fair and competitive offer for your items, allowing you to quickly acquire cash. With a strong focus on providing exceptional customer service, you can be sure that the selling process will be efficient and straightforward. Allow SES to handle your equipment selling needs with skill and professionalism.
Modern or Antiquated, Operational or Non-Functional
SES prioritizes customer satisfaction, regardless of the equipment's condition, whether up-to-date or obsolete, operational or inoperative. They recognize the value of cultivating and maintaining lasting relationships with their clientele, which is why they deliver unparalleled customer service and support. Their approachable and well-informed staff is always at your disposal to address any queries or concerns about the selling process or the equipment they purchase from you. Rely on SES's unwavering commitment to customer satisfaction for the efficient and expert handling of all your industrial electrical equipment needs.
Sell Surplus Equipment NOW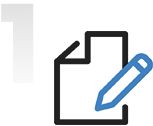 Talk to our expert
As soon as you call us, we'll get back to you within 24 hours with a quote.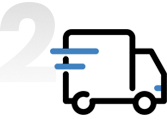 We take care of all shipping & transportation
Get rid of that surplus that's sitting around in your shop. Call us and sell electrical surplus today.

Get the most cash offer
for your product
We are now buying and selling new & used electrical products
As a dependable and esteemed company that focuses on procuring industrial electrical equipment in Peoria, SES boasts extensive experience and a dedication to offering fair and competitive pricing. This makes them the prime choice for those seeking to sell their electrical equipment. With a team of highly skilled professionals, a strong focus on customer satisfaction, and proficiency in a diverse range of electrical equipment, SES emerges as the top provider for all your industrial electrical equipment necessities. Get in touch with SES today to benefit from exceptional electrical equipment purchasing services tailored to your needs.