Sell Your Industrial Electrical Equipment in Colorado Springs with SES
Sell Your Electrical Equipment in Colorado Springs
SES has established a solid reputation in Colorado Springs as a reliable supplier of industrial electrical equipment thanks to its extensive twenty-year history. Their obligation to serious evaluating on a broad determination of items from very much respected producers, highlighting the most recent innovation, lays out them as a dependable accomplice for redesigning or exchanging existing parts. Their master group likewise proposes significant suggestions, permitting clients to settle on informed decisions with respect to their electrical undertakings.
With a rich 20-year history, SES has cemented its reputation as a premier industrial electrical equipment purchaser in Colorado Springs. Their emphasis on competitive pricing, advanced technology, and stellar customer service distinguishes them. They buy a wide assortment of products from leading manufacturers, ensuring customers stay informed about cutting-edge solutions. SES meticulously tests and inspects each product, making them a top pick for upgrading or trading components. Furthermore, they excel in liquidating surplus electrical equipment like transformers, switchgear, motors, and generators. To secure a quote, text or WhatsApp images to: 951-858-8315
Clear your queries, by sending an email at: sales@sellelectricalsurplus.com
When you sell your electrical equipment through SES, you can rest assured that the process will run without a hitch. The value of your equipment will be evaluated by their expert team, and they will offer you a fair and competitive price. The process is quick and easy, and you can expect a quick payment. SES wants to make it easy for you to sell your electrical equipment, so you can focus on other parts of your business or important things. In conclusion, SES makes it easier to sell your surplus electrical supplies at fair prices and saves you time.
SES is driven by a dedication to customer satisfaction. They acknowledge the importance of fostering strong customer relationships and are committed to delivering high-caliber customer service and support. The company's adept and approachable staff remains available to answer questions regarding the selling process or the equipment they specialize in.
Sell Surplus Equipment NOW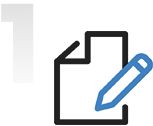 Talk to our expert
As soon as you call us, we'll get back to you within 24 hours with a quote.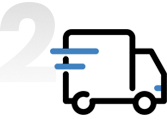 We take care of all shipping & transportation
Get rid of that surplus that's sitting around in your shop. Call us and sell electrical surplus today.

Get the most cash offer
for your product
We are now buying and selling new & used electrical products
SES, a dependable and credible enterprise in Colorado Springs, excels in procuring industrial electrical equipment. With their vast experience and dedication to client satisfaction, SES emerges as the perfect option for those seeking to sell their electrical gear. If you're considering upgrading your existing equipment or offloading surplus or pre-owned items, get in touch with SES for unparalleled electrical equipment acquisition services.