Sell Your Industrial Electrical Equipment in Portland with SES
Sell Your Electrical Equipment in Portland
Operating as the primary supplier of numerous electrical supplies in Portland for over 20 years, SES is dedicated to assisting you in selling your electronic components while ensuring customer satisfaction. SES provides a vast array of electronic surplus options, enabling you to exceed expectations, eliminate unnecessary items, or upgrade the equipment you frequently utilize. Our wide-ranging inventory comprises cutting-edge electrical components like data centers and advanced devices.
Due to their innovative strategies, alluring prices, and superior customer service, SES has developed into a prestigious and reputable buyer of various electrical equipment in Portland, ME, over the past 20 years. With a large selection of rare and out-of-date equipment, SES is prepared to handle a variety of challenges. They consistently deliver best-in-class results while staying up to date with electrical projects' quick evolutions and corporate liquidations. SES is committed to exceeding clients' expectations at every turn, making certain that customers can depend on them for first-rate goods, services, and essential electrical parts suited to their particular industries. Send a text or images via WhatsApp directly to: 951-858-8315
To eliminate any difficult questions, please send an email at: sales@sellelectricalsurplus.com
For a smooth transaction in difficult circumstances, choose SES for the sale of your electronic devices. Our experienced employees have the knowledge of the market to value your goods and offer transparent and fair prices. We place great emphasis on relationship building, which allows you to focus on other aspects of your project and ensures prompt payment. In addition, our excellent knowledgeable team is always ready to answer your questions.
The SES emphasizes providing top-notch customer service. The technical team always goes above and beyond and shows the utmost respect to every customer. They can respond intelligently to discussions about making decisions thanks to their enthusiasm and knowledge or business collaborations. For a variety of industry sectors, SES also purchases complex and complex surplus capacity.
Sell Surplus Equipment NOW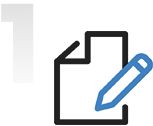 Talk to our expert
As soon as you call us, we'll get back to you within 24 hours with a quote.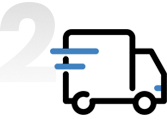 We take care of all shipping & transportation
Get rid of that surplus that's sitting around in your shop. Call us and sell electrical surplus today.

Get the most cash offer
for your product
We are now buying and selling new & used electrical products
As the preferred choice for selling electrical products of any kind or condition, SES has established a strong reputation as a trustworthy buyer and seller in Portland. Their remarkable customer service sets them apart. By analyzing current performance and promoting the recycling of outdated technology, they encourage inventory acquisition and the development of skilled professionals.