Sell Your Industrial Electrical Equipment in Santa Fe with SES
Sell Your Electrical Equipment in Santa Fe
SES has been a major and notable purchaser in Santa Fe electronics market for over two decades, offering an array of buying services while building solid customer relationships. Our comprehensive range of surplus solutions enables clients to explore new opportunities, dispose of unwanted parts, and make the most of their essential equipment. Our wide selection includes top-of-the-line circuit breakers, data center machinery, diesel generators, and switchgears or transformers, all supported by our commitment to secure transactions.
As an esteemed buyer of various electrical goods in Santa Fe, NM, SES stands out through the application of forward-thinking methods, appealing pricing policies, and outstanding customer support. By adapting to the rapid expansion of electrical enterprises and the liquidation of companies, we consistently achieve impressive results. SES strives to exceed clients' expectations by providing exceptional products, services, and crucial electrical components tailored to their specific industry requirements, establishing us as a reliable option for our customers. If you're looking to sell your equipment, you may text pictures or WhatsApp them at: 951-858-8315
For questions of queries, email at: sales@sellelectricalsurplus.com
Sift out on SES for easy-going transactions when selling your electrical surplus, even when encountering difficulties in obtaining fair rates. Our team of skilled professionals possesses the necessary expertise to evaluate your possessions and propose reasonable, transparent pricing. Our goal is to create and nurture strong relationships, allowing our clients to focus on other aspects of their projects while swiftly accessing cash. Moreover, our highly trained and committed team is always ready to address any questions or concerns that may arise.
SES revels in itself on purveying matchless client service. Our dedicated team consistently goes above and beyond, treating each customer with the utmost respect and expertise. Their proficiency and enthusiasm enable them to actively participate in discussions related to decision-making and industry matters. Additionally, SES acquires state-of-the-art and authentic electrical surplus to cater to the diverse needs of various sectors in the business landscape.
Sell Surplus Equipment NOW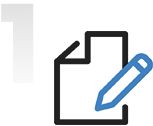 Talk to our expert
As soon as you call us, we'll get back to you within 24 hours with a quote.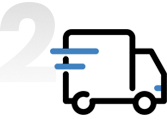 We take care of all shipping & transportation
Get rid of that surplus that's sitting around in your shop. Call us and sell electrical surplus today.

Get the most cash offer
for your product
We are now buying and selling new & used electrical products
Being bound to its glorious reputation as a reliable buyer and seller, SES has emerged as the top choice for transactions in Santa Fe. Our extraordinary customer service sets us apart from the competition. We constantly review our successes and advocate for the modernization of outdated technologies in order to foster a highly capable workforce.