Sell Your Industrial Electrical Equipment in Shreveport with SES
Sell Your Electrical Equipment in Shreveport
For over two decades, SES in Shreveport has been the premier purchaser of virtually all kinds of electrical supplies. Trust us to assist you in selling your electronic accessories, as we are devoted to upholding customer confidence. SES provides a vast selection of electronic surplus options, enabling you to exceed what most others deem possible, remove unnecessary items, or improve the equipment you frequently utilize. Our extensive inventory of innovative electrical components encompasses server farms and state-of-the-art equipment.
In Shreveport, SES has emerged as a highly recognized buyer of various electrical equipment, owing to their inventive approaches, competitive rates, and exceptional customer service spanning more than 20 years. With their vast selection of uncommon and obsolete devices, SES can address numerous challenges. They stay current with fast-paced electrical projects and corporate liquidations while delivering high-quality outcomes. At every stage, SES strives to meet customer requirements, ensuring clients can rely on them to supply excellent products, services, and essential electrical components tailored to their specific sectors. Send a text or images via WhatsApp directly to: 951-858-8315
To ask any questions or queries? Please send an email at: sales@sellelectricalsurplus.com
If you want a frictionless transaction with guarantee during the time of selling your electronic accessories then you should choose SES. Our exceptionally skilled specialists possess the industry expertise to examine your items and propose transparent, fair pricing. We prioritize building our relationships to allow you to concentrate on other aspects of your project and receive payment as quickly as possible. Additionally, our outstanding and proficient team is continually available to address any new questions you might have.
One of SES's primary assets is their extraordinary customer support. Their expert team consistently goes above and beyond, treating every client with the utmost respect. Their passion and expertise enable them to offer informed responses to discussions regarding decision-making or industry partnerships. Furthermore, SES purchases innovative and complex electrical surplus across a wide range of business sectors.
Sell Surplus Equipment NOW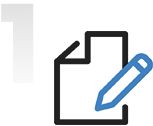 Talk to our expert
As soon as you call us, we'll get back to you within 24 hours with a quote.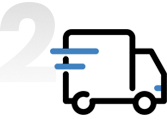 We take care of all shipping & transportation
Get rid of that surplus that's sitting around in your shop. Call us and sell electrical surplus today.

Get the most cash offer
for your product
We are now buying and selling new & used electrical products
Notwithstanding what the type or condition of your electrical items, SES is the perfect spot where you can sell your electrical products with a problem or error free transaction. They have gained considerable recognition for their exceptional customer care, as they are acknowledged as a trusted and established seller and buyer in Shreveport. They facilitate inventory acquisitions and expand the number of skilled specialists by assessing current performance and advocating for the recycling of outdated technology.