Sell Your Industrial Electrical Equipment in North Hempstead with SES
Sell Your Electrical Equipment in North Hempstead
SES has made its mark in the North Hempstead electronics market for over 20 years as a top buyer, assisting clients in generating revenue from surplus inventory while maintaining trust. Our wide array of surplus options allows customers to discover fresh possibilities to earn from excess equipment, dispose of unwanted components, and increase the efficiency of vital devices. Our extensive inventory features the latest in circuit breakers, data center equipment, diesel generators, and switchgears or transformers, all underscored by our commitment to secure transactions.
SES, a well-regarded and respected buyer of various electrical items in North Hempstead, NY, employs innovative strategies, cost-effective pricing approaches, and exceptional customer interaction to proficiently address a wide range of obstacles. We achieve impressive outcomes by accommodating our clients' unique industry needs in the rapidly changing landscape of electrical companies and business sell-offs. Through the provision of unparalleled products, services, and essential electrical components, SES maintains its reputation as a reliable option for clients. If you're looking to sell your equipment, you may text pictures or WhatsApp them at: 951-858-8315
For questions of queries, email at: sales@sellelectricalsurplus.com
Approach SES to get fair and attractive offers when trying or looking to sell your electrical equipment, even amidst complex scenarios where achieving fair prices might be tough. Our squad of knowledgeable professionals has the requisite expertise to examine your assets and suggest fair, transparent pricing. We concentrate on developing and maintaining enduring relationships, empowering our clients to shift their focus to other project aspects while expeditiously accessing funds. In addition, our skillful and devoted team is constantly ready to manage any inquiries or apprehensions.
SES takes immense pride in its commitment to delivering top-tier customer care. Our team consistently displays exceptional skill and politeness when interacting with clients. With their knowledge and fervor, they actively partake in essential conversations about decision-making and industry associations. SES furnishes superior electrical surplus materials to serve the diverse demands of various industries within a competitive marketplace.
Sell Surplus Equipment NOW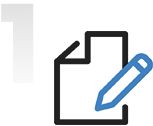 Talk to our expert
As soon as you call us, we'll get back to you within 24 hours with a quote.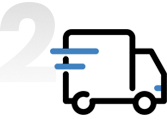 We take care of all shipping & transportation
Get rid of that surplus that's sitting around in your shop. Call us and sell electrical surplus today.

Get the most cash offer
for your product
We are now buying and selling new & used electrical products
With an unrivaled reputation as a dependable buyer and seller, SES has risen to be the favored transaction partner in North Hempstead. Our outstanding customer service distinguishes us from the competition. We continuously assess our achievements and promote the revitalization of antiquated technologies to develop a highly proficient and successful workforce.