Sell Your Industrial Electrical Equipment in Boston with SES
Sell Your Electrical Equipment in Boston
SES is committed to helping you sell electronic equipment and ensuring customer satisfaction. For over 20 years, SES has been Boston's premier buyer of electrical accessories. The variety of electronic backup options available at SES allows you to take additional steps, eliminate what you don't need, or improve the tools you use the most. Our inventory includes circuit breakers, data center equipment, diesel generators, switchgear, and transformers.
Over the past 20 years, SES has become a distinguished and reputable buyer of varied electrical equipment in Boston, MA, due to their creative methods, appealing prices, and excellent customer service. With an expansive selection of scarce and obsolete devices, SES is equipped to tackle a wide range of challenges. They remain current with swiftly evolving electrical projects and business liquidations while producing best-in-class results. SES is dedicated to meeting customer expectations at every level, ensuring clients can rely on them for exceptional products, services, and crucial electrical components tailored to their specific industries. Send a text or images via WhatsApp directly to: 951-858-8315
To eliminate any difficult questions, please send an email at: sales@sellelectricalsurplus.com
For a flawless transaction under demanding conditions when selling your electrical equipment, choose SES. Our knowledgeable professionals have the industry acumen to assess your items and provide transparent, equitable pricing. We prioritize nurturing relationships, enabling you to concentrate on other aspects of your project and receive payment promptly. Additionally, our exceptional and adept team is always ready to address any new inquiries you might have.
Outstanding customer service is a key aspect of SES. The proficient team consistently goes above and beyond, treating each customer with utmost respect. Their enthusiasm and expertise allow them to offer well-informed responses to discussions about decision-making or industry collaborations. Furthermore, SES sources state-of-the-art and complex electrical surplus for a wide range of business sectors.
Sell Surplus Equipment NOW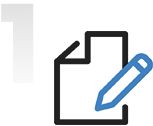 Talk to our expert
As soon as you call us, we'll get back to you within 24 hours with a quote.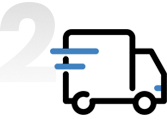 We take care of all shipping & transportation
Get rid of that surplus that's sitting around in your shop. Call us and sell electrical surplus today.

Get the most cash offer
for your product
We are now buying and selling new & used electrical products
As the preferred choice for selling electrical products of any kind or condition, SES has established a strong reputation as a trustworthy buyer and seller in Boston. Their remarkable customer service sets them apart. By analyzing current performance and promoting the recycling of outdated technology, they encourage inventory acquisition and the development of skilled professionals.