Sell Your Industrial Electrical Equipment in Naperville with SES
Sell Your Electrical Equipment in Naperville
With a history spanning over 20 years, SES has become Naperville's prime source for industrial electrical equipment. Our dedication to customer satisfaction guarantees that you can depend on us for exceptional products and steadfast services. If you're looking to upgrade your current equipment or eliminate unwanted items, SES can offer the expertise and guidance necessary. Our extensive inventory of industrial electrical equipment, including circuit breakers, switches, and transformers, meets the needs of businesses and industries of all scopes.
As a reputable and reliable provider of industrial electrical equipment in Naperville, IL, SES has been serving the community for over 20 years. Their competitive prices, innovative technology solutions, and exemplary customer service have earned them a remarkable reputation in the sector. SES boasts a comprehensive inventory of products from top manufacturers to obsolete items, ensuring they can accommodate any project's needs. In addition to providing the finest products, SES also aids in liquidation services for excess electrical equipment. Customers can trust SES to supply the best product, service, and value for their industrial electrical requirements, as they are devoted to providing exceptional customer satisfaction at every opportunity. To get a quote, text or WhatsApp images directly to: 951-858-8315
To ask any questions or queries? Please send an email at: sales@sellelectricalsurplus.com
Opting for SES as your electrical equipment buyer guarantees a streamlined and stress-free transaction. Our knowledgeable experts have the industry acumen needed to accurately appraise your equipment, offering you competitive and fair valuations. We aim to make the process as seamless as possible, ensuring quick cash access and allowing you to concentrate on other aspects of your business. Additionally, our warm and helpful staff are always ready to address any questions or concerns you may have along the way.
SES places a strong emphasis on delivering a superior customer experience. Their dedicated team works diligently to ensure each customer is treated with the highest level of respect and attention. Clients can rely on the staff's expertise and experience to address any questions about the sales process or equipment purchased. Additionally, SES is focused on providing only the best quality products, guaranteeing years of dependable operation.
Sell Surplus Equipment NOW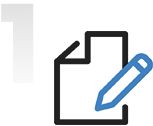 Talk to our expert
As soon as you call us, we'll get back to you within 24 hours with a quote.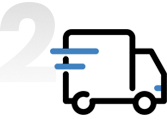 We take care of all shipping & transportation
Get rid of that surplus that's sitting around in your shop. Call us and sell electrical surplus today.

Get the most cash offer
for your product
We are now buying and selling new & used electrical products
When the goal is to sell industrial electrical equipment, SES is the top choice. This established and trustworthy company has been very much popular and reputed for delivering exceptional customer satisfaction through their years of expertise and skill in offering comprehensive purchasing services in Naperville. They simplify inventory acquisition and management by providing new items, offloading surplus merchandise, or recycling used devices.