Sell Your Industrial Electrical Equipment in Santa Clarita with SES
Sell Your Electrical Equipment in Santa Clarita
SES stands as a reliable enterprise with expertise in procuring industrial electrical equipment in Santa Clarita. Boasting over two decades of industry experience, SES has earned a reputation for offering equitable and competitive pricing for a wide variety of electrical equipment. If you're considering upgrading your existing equipment or selling surplus or pre-owned items, SES presents the perfect solution to cater to all your requirements.
As a premier buyer of electrical equipment in Santa Clarita, SES is proficient in acquiring an extensive array of electrical equipment, such as transformers, switchgear, motors, generators, and beyond. SES is dedicated to offering exceptional service to its clients, which is why they meticulously assess and execute the purchasing process. They guarantee that all equipment is in proper working order and that comprehensive safety inspections are conducted prior to finalizing any acquisition. If you're interested in selling your equipment, you can text images or send them via WhatsApp to: 951-858-8315
For any inquiries, feel free to send an email to: sales@sellelectricalsurplus.com
When you choose to sell your electrical equipment to SES, you can expect a seamless experience. Their expert and seasoned team will help you assess the worth of your equipment, presenting you with a fair and competitive proposal. The procedure is swift and efficient, ensuring you receive payment promptly. SES is dedicated to streamlining the selling process, allowing you to concentrate on other elements of your business.
At SES, ensuring client contentment is paramount. They recognize the significance of forging solid connections with their clientele, and thus are dedicated to delivering exceptional customer service and assistance. The company's well-informed and amiable staff members are always on hand to address any inquiries you might have regarding the selling procedure or the equipment they acquire.
Sell Surplus Equipment NOW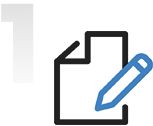 Talk to our expert
As soon as you call us, we'll get back to you within 24 hours with a quote.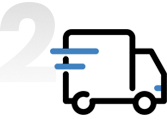 We take care of all shipping & transportation
Get rid of that surplus that's sitting around in your shop. Call us and sell electrical surplus today.

Get the most cash offer
for your product
We are now buying and selling new & used electrical products
As a dependable and credible company in Santa Clarita, SES excels in procuring industrial electrical equipment. With their extensive experience and dedication to client satisfaction, SES emerges as the perfect option for those seeking to sell their electrical gear. Whether you aim to upgrade your existing equipment or offload surplus or pre-owned items, get in touch with SES for unparalleled electrical equipment acquisition services.