Sell Electrical Equipment in Anchorage with SES
Sell Your Electrical Equipment in Anchorage
Anchorage, the largest city in Alaska, is a hub for the state's industrial sector. Companies across various industries rely heavily on electrical equipment to power their operations. Over time, some of this equipment becomes surplus or outdated, leading to the need for disposal or replacement. If you're a business owner in Anchorage looking to sell your electrical equipment, SES is here to help.
SES is a reliable and trustworthy company that specializes in purchasing industrial electrical equipment in Anchorage. Our team of experts is dedicated to ensuring that you receive the best value for your surplus electrical equipment. With years of experience in buying and selling electrical equipment, we are committed to making the selling process as easy and hassle-free as possible.
At SES, we buy all types of industrial electrical equipment, whether it is used or new, working or not. Our team evaluates your equipment's condition to ensure that it is in good working order, and we handle all logistics, including pickup and transportation, to make the selling process easy and efficient for you.
SES is committed to providing excellent customer service, and we value the relationships we build with our clients. Our team is always available to answer any questions you may have about the selling process or the equipment we purchase. We strive to make the selling process as hassle-free as possible for our customers.
Sell Surplus Equipment NOW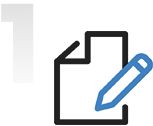 Talk to our expert
As soon as you call us, we'll get back to you within 24 hours with a quote.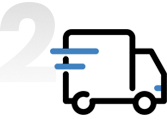 We take care of all shipping & transportation
Get rid of that surplus that's sitting around in your shop. Call us and sell electrical surplus today.

Get the most cash offer
for your product
We are now buying and selling new & used electrical products
We understand that selling surplus electrical equipment can be a daunting task, but with SES, it doesn't have to be. We handle all aspects of the selling process, from evaluating your equipment to transportation and logistics, ensuring that you receive the best value for your equipment without any hassle.
You can submit your equipment information through our online form or call us directly at 951-858-8315. Our knowledgeable and friendly staff will provide you with a quote and coordinate pickup and transportation of your equipment.
In conclusion, if you're looking to sell your electrical equipment in Anchorage, SES is the company you can trust for a hassle-free and rewarding selling experience. Contact us today to turn your unused equipment into cash.