Sell Your Electrical Equipment in Mesa to SES
Sell Your Electrical Equipment in Mesa
At SES, we recognize that the process of selling surplus electrical equipment can be overwhelming. That's why we strive to make the process as seamless and stress-free as possible. If you're in the market to sell electrical equipment in Mesa, then look no further than SES. Our team of experienced professionals specializes in purchasing all types of industrial electrical equipment, whether it's new or used, functional or not. We offer competitive value for your equipment and handle all logistics, including pickup and transportation, to ensure a smooth selling experience for you.
Our commitment to delivering exceptional customer service is at the heart of everything we do. We value the relationships we establish with our clients and make it our priority to be available to address any questions or concerns about the selling process or the equipment we purchase. We have developed a range of options for submitting equipment information and receiving quotes to streamline the process and offer convenience to our customers.
We understand that time is valuable, which is why we pride ourselves on quick turnaround times for quotes and payment. Our team conducts a thorough evaluation of your equipment to ensure that it is in excellent working order and offers a fair market value for your surplus equipment. We take transparency and honesty seriously throughout the buying process, so you can trust that you are getting the best value for your equipment.
Sell Surplus Equipment NOW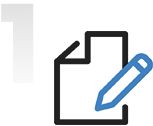 Talk to our expert
As soon as you call us, we'll get back to you within 24 hours with a quote.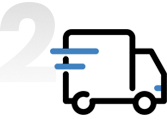 We take care of all shipping & transportation
Get rid of that surplus that's sitting around in your shop. Call us and sell electrical surplus today.

Get the most cash offer
for your product
We are now buying and selling new & used electrical products
When you choose to sell your electrical equipment to SES, you not only reap the financial rewards but also contribute to the promotion of sustainability by reducing waste and supporting the reuse of valuable resources. We are dedicated to environmental responsibility and take great care to ensure that all equipment is disposed of ethically and correctly.
You can submit your equipment information through our online form or contact us directly at 951-858-8315. Our team is ready to provide you with a quote and organize pickup and transportation of your equipment. Whether you're selling a single piece of equipment or an entire facility, SES is the reliable and trustworthy choice for selling electrical equipment in Mesa.
In conclusion, SES is the top choice for selling electrical equipment in Mesa. Our commitment to exceptional customer service, fair market value, and environmental responsibility make us the ideal partner for selling your surplus equipment. Contact us today to receive a quote and start the selling process.