Sell Your Industrial Electrical Equipment in Jackson with SES
Sell Your Electrical Equipment in Jackson
SES is committed to helping you sell your digital components while maintaining customer confidence as a top purchaser of electrical supplies in Jackson for more than 20 years. You can go beyond restrictions, get rid of unnecessary items, or improve the equipment you regularly use thanks to SES's wide's selection of electronic surplus options. State-of-the-art electrical components like circuit breakers, data center gear, diesel generators, switchgear, and transformers are among the items we have in our extensive inventory.
SES has been a reliable and respected buyer of electrical equipment in Jackson, MS. Their innovative techniques, attractive pricing, and top-notch customer service have made them a go-to choice for businesses of all sizes. SES has a comprehensive collection of rare and out-of-date devices that is well-suited for addressing various challenges. They stay current with swiftly changing electrical projects and company liquidations, while delivering world-class results. SES is committed to satisfying customer needs at all levels, ensuring clients can trust them for exceptional products, services, and essential electrical components. If you're looking to sell your equipment, you may text pictures or WhatsApp them at: 951-858-8315
For questions of queries, email at: sales@sellelectricalsurplus.com
Choose SES if you wish to sell your electrical appliances in tough circumstances. Our knowledgeable personnel have the industry experience required to properly evaluate your things and provide fair rates. We also priorities developing strong connections with clients so that they are able to concentrate on other areas of their project while receiving quick payment. Furthermore, our knowledgeable and friendly staff is always accessible for responding to any new question you may have.
One of SES's main tenets is unmatched customer service. The skilled team continually goes above and above for each customer, treating them with the utmost respect. Their enthusiasm and knowledge enable them to provide thoughtful responses to talks concerning decision-making or industry collaborations. SES also buy sophisticated and complicated electrical surplus for a variety of commercial sectors.
Sell Surplus Equipment NOW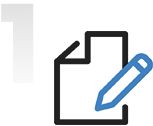 Talk to our expert
As soon as you call us, we'll get back to you within 24 hours with a quote.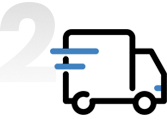 We take care of all shipping & transportation
Get rid of that surplus that's sitting around in your shop. Call us and sell electrical surplus today.

Get the most cash offer
for your product
We are now buying and selling new & used electrical products
As the top choice for selling any electrical products, regardless of their condition, SES has built a solid reputation as a reliable buyer and seller in Jackson. Their exceptional customer service sets them apart. By examining current performance and promoting the recycling of obsolete technology, they support inventory acquisition and the expansion of knowledgeable professionals.