Sell Your Industrial Electrical Equipment in Santa Rosa with SES
Sell Your Electrical Equipment in Santa Rosa
SES is known as a reputable and experienced company in buying a broad range of industrial electrical equipment in Santa Rosa, is experienced. With 20 years in the industry, they provide competitive prices for multiple equipment types, making them an ideal partner for upgrading or selling spare items. SES caters to all your electrical equipment demands.
SES, a reputable electrical equipment purchaser in Santa Rosa, is skilled in securing an extensive assortment of electrical items such as circuit breakers to diesel generators and other supplementary. They are dedicated to providing exceptional customer service by carefully evaluating and facilitating the acquisition process. They guarantee that all equipment functions properly and that thorough safety evaluations are completed before finalizing any deal. If you're looking to sell your equipment, you can text photos or send them via WhatsApp to: 951-858-8315
For any common or rare question, please send an email to: sales@sellelectricalsurplus.com
Deciding to sell your electrical equipment through SES provides a frictionless experience. Their expert team will evaluate your equipment, offering a fair and competitive valuation. The entire process is fast and well-coordinated, ensuring punctual payments. SES is devoted to streamlining the sale of your electrical equipment, letting you focus on other aspects of your enterprise or crucial tasks. In essence, SES helps clear the hurdles of selling your electrical surplus at fair rates while saving your time.
SES prioritizes client happiness, recognizing the need for lasting relationships with customers. They are devoted to delivering exceptional customer service and support. The company's well-versed and approachable staff is always prepared to address inquiries about the sales process or the equipment they handle.
Sell Surplus Equipment NOW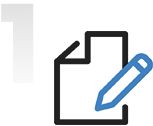 Talk to our expert
As soon as you call us, we'll get back to you within 24 hours with a quote.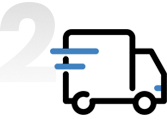 We take care of all shipping & transportation
Get rid of that surplus that's sitting around in your shop. Call us and sell electrical surplus today.

Get the most cash offer
for your product
We are now buying and selling new & used electrical products
SES is the best option if you're looking for electrical supplies in Santa Rosa. They are an innovative choice for exceptional customer service because of their extensive experience and industry success; don't wait to take advantage of this! You'll get superior services and products that actually live up to their promises if you work with SES. They are the ideal partner for your electrical needs because of their unwavering commitment to ensuring customer satisfaction.