Sell Your Industrial Electrical Equipment in Rancho Cucamonga with SES
Sell Your Electrical Equipment in Rancho Cucamonga
Based in Rancho Cucamonga, SES is a dependable firm with expertise in buying a wide range of industrial electrical equipment. With a 20-year reputation, they offer attractive prices for diverse equipment, making them an excellent option for upgrades or selling surplus items. SES is ready to handle all your electrical equipment demands.
SES, a top electrical equipment buyer in Rancho Cucamonga, excels in acquiring a wide range of electrical devices, encompassing transformers till switchgears and beyond. They are committed to providing top-tier customer service by rigorously evaluating and overseeing the purchasing process. They ensure that all equipment is in ideal working condition and that extensive safety analyses are carried out before finalizing any acquisition. If you're considering selling your equipment, you can text pictures or forward them through WhatsApp to: 951-858-8315
For any queries, please send an email to: sales@sellelectricalsurplus.com
When you choose to work with SES for your electrical equipment sales, you'll experience the support of their skilled and experienced team. Together, they will analyze each item's value and present a competitive price – all carried out in a timely fashion! SES is determined to streamline the trading process, facilitating quick payment for your items and allowing you to devote more focus to other business priorities. With SES's unwavering commitment to assisting sellers like you, you can now direct your efforts towards other facets of your business that could propel success.
At SES, customer satisfaction is of utmost importance. They understand the value of building strong relationships with clients and are committed to providing top-notch customer support. Their knowledgeable and friendly team is readily available to answer questions about the selling process or the equipment they purchase.
Sell Surplus Equipment NOW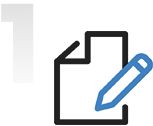 Talk to our expert
As soon as you call us, we'll get back to you within 24 hours with a quote.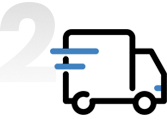 We take care of all shipping & transportation
Get rid of that surplus that's sitting around in your shop. Call us and sell electrical surplus today.

Get the most cash offer
for your product
We are now buying and selling new & used electrical products
A credible and dependable enterprise in Rancho Cucamonga, SES shines in purchasing industrial electrical equipment. Their extensive experience and focus on client satisfaction make them the perfect partner for selling electrical tools. Whether upgrading existing equipment or liquidating surplus or pre-owned items, choose SES for exceptional electrical equipment buying services.