Sell Your Industrial Electrical Equipment in Savannah with SES
Sell Your Electrical Equipment in Savannah
As a top industrial electrical equipment purchaser in Savannah for over two decades, SES offers attractive pricing on a wide range of products from renowned manufacturers, complete with advanced technology. This commitment makes them an ideal option for clients wanting to upgrade or dispose of existing components. Additionally, their experienced team shares insightful advice, enabling customers to make educated choices regarding their electrical requirements.
With over 20 years of industry knowledge, SES is Savannah's premier buyer of industrial electrical equipment. We prioritize competitive pricing, the latest technology, and superior customer service to differentiate ourselves from our competitors. They purchase a wide range of products from top manufacturers and offer the latest advancements to their customers. SES performs extensive testing and inspection on all of its products, making them a good choice for upgrades and component replacements. In addition, we specialize in the liquidation of surplus electrical equipment such as transformers, switchgear, motors and generators. To get a quote, text or WhatsApp image: 951-858-8315
To ask any questions or queries? Please send an email at: sales@sellelectricalsurplus.com
When you decide to sell your electrical equipment to SES, you can expect a frictionless process. Their adept and experienced team will assist in assessing your equipment's worth, providing a just and competitive offer. The procedure is swift and effective, ensuring you receive payment rapidly. SES is dedicated to making the selling process easy, allowing you to focus on other facets of your business.
SES prioritizes customer contentment above all else. Understanding the need for strong client relationships, they are devoted to providing excellent customer service and guidance. Their knowledgeable and affable personnel are consistently available to answer queries related to the sales process or the equipment they procure.
Sell Surplus Equipment NOW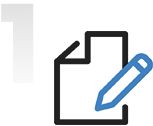 Talk to our expert
As soon as you call us, we'll get back to you within 24 hours with a quote.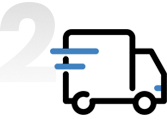 We take care of all shipping & transportation
Get rid of that surplus that's sitting around in your shop. Call us and sell electrical surplus today.

Get the most cash offer
for your product
We are now buying and selling new & used electrical products
In Savannah, SES is a trusted and reliable firm that concentrates on purchasing industrial electrical equipment. Their years of experience and dedication to customer satisfaction make them the go-to choice for anyone seeking to sell their electrical gear. Whether you're upgrading your current equipment or unloading surplus or previously-owned items, get in touch with SES for exceptional electrical equipment buying services.