Sell Your Industrial Electrical Equipment in New York City with SES
Sell Your Electrical Equipment in New York City
At SES, we have been purchasing the electronics supplementary in New York City beyond 20 years, enabling customers to unlock the potential of their surplus while maintaining trust. Our comprehensive surplus solutions present unique possibilities to capitalize on unused components and optimize crucial equipment usage. Our vast inventory includes cutting-edge circuit breakers, data center technology, diesel generators, and switchgears or transformers, all backed by our commitment to secure transactions.
SES plays a major role as a purchaser of various electrical goods in New York City, NY. With our proficiency in implementing inventive tactics, cost-effective pricing structures, and outstanding client support, we can proficiently tackle a range of difficulties. Our ability to adjust to the constantly changing electric industry and corporate closures enables us to achieve exceptional outcomes. SES consistently endeavors to exceed customer anticipations by offering exceptional merchandise, amenities, and fundamental electro-mechanical parts customized to meet their distinct industry demands, thereby consolidating our standing as a favored selection. If you're looking to sell your equipment, you may text pictures or WhatsApp them at: 951-858-8315
For questions of queries, email at: sales@sellelectricalsurplus.com
Sell your electrical surplus to SES for guaranteed profit results, even when facing obstacles in securing equitable deals. Our team of experienced professionals possesses the knowledge and expertise necessary to assess your assets and offer fair, honest pricing. Our focus is on cultivating and maintaining strong relationships, allowing our clients to concentrate on other aspects of their projects while quickly accessing cash. Furthermore, our exceptional and skilled team is always available to address any questions or concerns that may arise.
We at SES are committed to serve premium customer service. Our team reliably surpasses assumptions, treating each client with the greatest amount of graciousness and impressive skill. Their capability and energy permit them to connect seriously in conversations connected with direction and modern undertakings. In addition, SES procures cutting-edge genuine electrical surplus to meet the requirements of a wide range of business sectors.
Sell Surplus Equipment NOW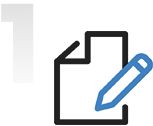 Talk to our expert
As soon as you call us, we'll get back to you within 24 hours with a quote.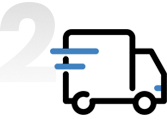 We take care of all shipping & transportation
Get rid of that surplus that's sitting around in your shop. Call us and sell electrical surplus today.

Get the most cash offer
for your product
We are now buying and selling new & used electrical products
As a respectable purchaser and merchant, SES has turned into the chief decision for exchanges in New York City. We stand out from the competition thanks to our dedication to providing exceptional customer service. In order to develop a skilled workforce that is capable of meeting the industry's ever-changing demands, we continuously evaluate our accomplishments and advocate for the modernization of outdated technologies.