Sell Your Industrial Electrical Equipment in Aurora with SES
Sell Your Electrical Equipment in Aurora
As a trusted industrial electrical equipment buyer in Aurora for over 20 years, SES is dedicated to delivering competitive pricing on a range of products from top brands, accompanied by modern technology. This devotion makes them an optimal partner for clients looking to enhance or liquidate existing components. Furthermore, their experienced team shares valuable insights, allowing customers to make sound decisions regarding their electrical needs.
SES is a leading buyer of industrial electrical equipment in Aurora with over 20 years of industry experience. To differentiate themselves from rivals, they place a premium on cutting-edge technology, excellent customer service, and competitive pricing. They acquire a wide range of products from leading manufacturers to inform customers about the most recent developments. SES products are the best choice for upgrading or swapping components because they undergo extensive testing and inspection. In addition, they specialize in disposing of surplus electrical equipment like motors, generators, transformers, and switchgear. Send a text or images via WhatsApp to: 951-858-8315
Clear your queries, by sending an email at: sales@sellelectricalsurplus.com
Selecting SES to handle your electrical equipment sales, you can expect a seamless process. Their expert personnel will determine the value of your equipment, presenting a fair and competitive offer. The procedure is both rapid and streamlined, guaranteeing quick payment. SES endeavors to make selling your electrical equipment a breeze, freeing you to focus on other business aspects or urgent tasks. In brief, SES alleviates the challenges of selling your electrical surplus at equitable rates and saves you time.
SES places a significant emphasis on customer satisfaction. They are committed to providing exceptional customer support and service because they are aware of the significance of maintaining positive customer relationships. They are always available to answer questions about the sales process or the equipment they purchase from their knowledgeable and friendly staff.
Sell Surplus Equipment NOW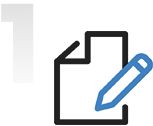 Talk to our expert
As soon as you call us, we'll get back to you within 24 hours with a quote.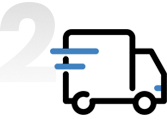 We take care of all shipping & transportation
Get rid of that surplus that's sitting around in your shop. Call us and sell electrical surplus today.

Get the most cash offer
for your product
We are now buying and selling new & used electrical products
SES, a respected and reliable firm in Aurora, has expertise in buying industrial electrical equipment. Their years of experience and unwavering commitment to customer satisfaction make them a top choice for anyone seeking to sell electrical components. If you're thinking of upgrading your current equipment or selling surplus or used items, reach out to SES for the best electrical equipment purchasing experience.