Sell Your Industrial Electrical Equipment in Lexington with SES
Sell Your Electrical Equipment in Lexington
As the premier purchaser of a wide range of electrical supplies in Lexington, SES has been serving customers for over twenty years. Trust us to help you sell your electronic accessories, as we are dedicated to maintaining customer satisfaction. We offer an array of electronic surplus options, allowing you to go beyond what others think is possible, remove unnecessary items, or upgrade the equipment you regularly rely on. Our extensive selection of innovative electrical components includes server farms and advanced equipment.
SES is a renowned buyer of diverse electrical equipment in Lexington, having built a strong reputation due to their innovative methods, competitive pricing, and exceptional customer service over two decades. SES is equipped to handle a variety of challenges, thanks to their extensive inventory of unique and outdated devices. They keep up with the fast-paced electrical landscape and company liquidations, all while delivering top-of-the-line results. SES is committed to addressing customer needs at every level, ensuring clients can trust them to provide excellent products, services, and required electrical components for their specific sectors. Send a text or images via WhatsApp directly to: 951-858-8315
To ask any questions or queries? Please send an email at: sales@sellelectricalsurplus.com
When you decide to sell your electrical equipment to SES, rest assured that a smooth transaction is guaranteed, even in difficult situations. Our highly skilled experts have the industry insight to evaluate your items and provide transparent, fair pricing. We focus on nurturing our relationships, allowing you to concentrate on other aspects of your project and receive payment in a timely manner. In addition, our exceptional and professional team is always ready to answer any new questions you may have.
Exceptional customer support is a key strength of SES. The expert team consistently goes the extra mile, treating each customer with respect. Their passion and knowledge enable them to provide insightful responses to discussions involving decision-making or industry connections. SES also purchases innovative and complex electrical surplus for a broad range of business sectors.
Sell Surplus Equipment NOW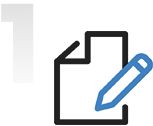 Talk to our expert
As soon as you call us, we'll get back to you within 24 hours with a quote.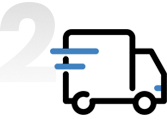 We take care of all shipping & transportation
Get rid of that surplus that's sitting around in your shop. Call us and sell electrical surplus today.

Get the most cash offer
for your product
We are now buying and selling new & used electrical products
No matter what the electrical thing's tendency, whether current or otherwise, SES is the ideal place to sell your electrical products in any condition. They have become particularly well-known for their exceptional customer care, as they are considered a trusted and proven seller and buyer in Lexington, Kentucky. They promote inventory acquisitions and expand the number of knowledgeable professionals by assessing current outcomes and facilitating the recycling of obsolete technology.