Sell Your Industrial Electrical Equipment in Billings with SES
Sell Your Electrical Equipment in Billings | SES
SES, a well-known Billings electronics retailer for more than two decades, is committed to assisting you in selling your electronics while maintaining customer trust. SES offers a variety of electronic surplus solutions that let you broaden your horizons, get rid of unnecessary parts, or improve the equipment you rely on a lot. High-tech devices and cutting-edge electronic components can be found in our extensive inventory.
SES has built a solid reputation over the years as a leading and respected buyer of a variety of electrical equipment in Billings, MT, thanks to their innovative strategies, attractive pricing, and outstanding customer service. SES is able to meet a wide range of challenges thanks to their extensive selection of one-of-a-kind and out-of-production gadgets. They deliver impressive results while remaining current on fast-paced electrical projects and company liquidations. SES is focused on fulfilling client requests at each level, guaranteeing clients can trust them for excellent items, administrations, and vital electrical parts modified to their unmistakable enterprises. If you're looking to sell your equipment, you may text pictures or WhatsApp them at: 951-858-8315
For questions of queries, email at: sales@sellelectricalsurplus.com
Trust SES when you want a smooth transaction for selling your electronics in difficult circumstances. We have the industry expertise to evaluate your products and provide fair, transparent pricing. We focus on building relationships so you can focus on other parts of your project and get paid quickly. In addition, our outstanding and knowledgeable staff is always prepared to answer any new inquiries you might have.
One of SES's fundamental strengths is providing marvelous customer service. The capable team always goes above and beyond what is expected of them and treats each customer with respect. They are able to respond to discussions about decision-making or industry collaborations with knowledge and dedication. SES also acquires complex and advanced electrical surplus for a variety of business sectors.
Sell Surplus Equipment NOW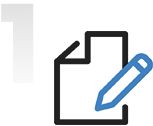 Talk to our expert
As soon as you call us, we'll get back to you within 24 hours with a quote.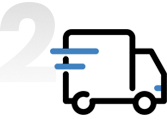 We take care of all shipping & transportation
Get rid of that surplus that's sitting around in your shop. Call us and sell electrical surplus today.

Get the most cash offer
for your product
We are now buying and selling new & used electrical products
SES a high-ranking seller and buyer in Billings who purchases electrical products without putting the obstacle of product condition. They stand out thanks to their exceptional customer service. By assessing current execution and empowering the reusing of outdated innovation, they add to the improvement of proficient experts.