Sell Your Industrial Electrical Equipment in Bakersfield with SES
Sell Your Electrical Equipment in Bakersfield
SES has been an outstanding supplier of industrial electrical equipment in Bakersfield, for over two decades. Their commitment to providing competitive prices on a wide range of products, from top manufacturers and the latest technology, makes them an ideal choice when you need to upgrade or liquidate existing parts. Not only that, but their team also offers expert advice so customers can make informed decisions about their electrical needs.
SES has been a leader in providing industrial electrical equipment and components for over two decades in Bakersfield, CA. They specialize in offering competitive prices, cutting-edge technology, and customer service that is second to none. They carry a wide selection of products from leading manufacturers that are regularly updated with the latest technology. Their commitment to quality assurance ensures that all products are properly inspected and tested before being sold, making them an ideal option for those looking to upgrade or replace existing parts. Additionally, customers can also take advantage of their liquidation services for surplus electrical components such as transformers, switchgear, motors, and generators. To get a quote today, text or WhatsApp images directly to: 951-858-8315
Feel free to inquire, by sending an email at: sales@sellelectricalsurplus.com
When you enlist the help of SES for electrical equipment sales, you'll have access to their highly trained and experienced staff. Together with them, they will carefully appraise each item's worth and offer a reasonable price – all in record time! At SES we are committed to making the trading process effortless so that you can receive swift payment for your items and divert more energy into other business endeavors. With SES's commitment to helping sellers like you, you can now focus on other aspects of your business that could drive success.
At SES, we understand that customer satisfaction and loyalty are paramount to success. That's why our dedicated team of experts goes above and beyond every single time by being available around the clock for any questions or information about purchasing – providing nothing less than top-notch service and support. We recognize how important it is to build long-term relationships with clients, so we strive to provide an unbeatable experience each time in order for customers take away a positive feeling from interacting with SES.
Sell Surplus Equipment NOW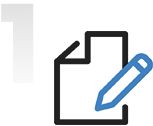 Talk to our expert
As soon as you call us, we'll get back to you within 24 hours with a quote.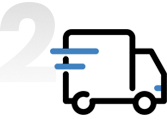 We take care of all shipping & transportation
Get rid of that surplus that's sitting around in your shop. Call us and sell electrical surplus today.

Get the most cash offer
for your product
We are now buying and selling new & used electrical products
When you're looking for electrical supplies in Bakersfield, look no further than SES. Their expertise and sustained success within the industry makes them a revolutionary choice for customer service – take advantage now! By partnering with SES today, you'll unlock outstanding services coupled with quality products that will surely live up to their promise. They have always been dedicated to client satisfaction; don't miss your opportunity to benefit from all they have available!