Sell Your Industrial Electrical Equipment in Modesto with SES
Sell Your Electrical Equipment in Modesto
For more than twenty years, SES has thrived as an exceptional provider of industrial electrical equipment in Modesto. Their unwavering commitment to proposing competitive rates on an expansive assortment of products from leading manufacturers, showcasing innovative technology, positions them as the go-to partner for upgrading or liquidating existing components. Additionally, their knowledgeable team imparts insightful suggestions, helping customers make well-founded decisions on their electrical requirements.
As an established supplier of industrial electrical equipment in Modesto, CA, SES has a 20-year track record of excellence. Their commitment to competitive pricing, innovative technology, and top-notch customer service sets them apart in the market. They stock a wide array of products from leading manufacturers, ensuring customers stay up-to-date with the latest advancements. SES meticulously tests and inspects each product for quality, positioning them as the go-to choice for component upgrades or replacements. Additionally, they offer liquidation services for surplus electrical equipment, including transformers, switchgear, motors, and generators. To get a quote, text or WhatsApp images directly to: 951-858-8315
For any question, send an email at: sales@sellelectricalsurplus.com
Partnering with SES for your electrical equipment sales connects you with their competent and experienced team. Working closely, they will evaluate each item's value and suggest a reasonable price – all completed in a time-sensitive manner! SES is dedicated to easing the trading process, helping you to rapidly receive payment for your items and allocate more attention to other business tasks. With SES's unwavering support for sellers like you, you can now focus on other components of your business that could foster growth and success.
SES is committed to providing customers with top-tier service and support, as well as long-lasting relationships through extraordinary experiences. We are a premier supplier of quality electrical equipment products from leading manufacturers and staying up-to-date with the latest technologies. Each item is inspected and tested before sale to ensure reliability and efficiency for our clients. In addition, SES offers competitive pricing, liquidation services for surplus items and inventory management solutions, helping businesses effectively manage their resources. With our unwavering dedication to excellence and customer satisfaction, we guarantee that your electrical equipment needs will be met with each experience. Trust in SES to elevate your operations with quality products and reliable services – let us make your electrical equipment experience second to none!
Sell Surplus Equipment NOW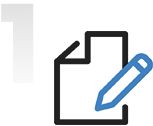 Talk to our expert
As soon as you call us, we'll get back to you within 24 hours with a quote.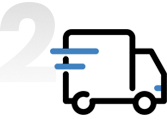 We take care of all shipping & transportation
Get rid of that surplus that's sitting around in your shop. Call us and sell electrical surplus today.

Get the most cash offer
for your product
We are now buying and selling new & used electrical products
For all your electrical supply requirements in Modesto, look no further than SES. Their vast knowledge and proven success within the industry position them as a cutting-edge choice for outstanding customer service – seize this opportunity today! Teaming up with SES unlocks access to remarkable services and top-tier products that genuinely deliver on their claims. Always putting client satisfaction first, it's the perfect moment to explore everything SES has in store.