Sell Your Industrial Electrical Equipment in Santa Ana with SES
Sell Your Electrical Equipment in Santa Ana
As a prominent supplier of industrial electrical equipment in Santa Ana for over two decades, SES prides itself on offering competitive pricing for a wide variety of products from top manufacturers, complete with cutting-edge technology. This makes them the preferred choice for clients seeking to upgrade or dispose of existing parts. Plus, their skilled team is always ready to provide astute guidance, empowering clients to make wise decisions about their electrical needs.
With a rich 20-year history in Santa Ana, CA, SES has established itself as a leading provider of industrial electrical equipment. Their commitment to offering competitive prices, embracing the latest technology, and delivering stellar customer service sets them apart in the industry. They stock an extensive range of products from leading manufacturers, ensuring customers have access to the latest innovations. SES strictly tests and inspects each product for quality assurance, making them an ideal choice for upgrading or replacing components. Additionally, they provide liquidation services for excess electrical equipment, including transformers, switchgear, motors, and generators. To acquire a quote, text or WhatsApp images directly to: 951-858-8315
Clear your doubts, by sending an email at: sales@sellelectricalsurplus.com
By partnering with SES for your electrical equipment sales, you'll gain the advantage of their knowledgeable and experienced team. Working hand-in-hand, they'll assess each item's worth and present a competitive price – all achieved with remarkable speed! SES is devoted to simplifying the trading process, allowing you to obtain prompt payment for your items and dedicate more attention to other business aspects. With SES's steadfast assistance for sellers like you, you can now focus on other areas of your business that could foster success.
SES acknowledges the importance of customer satisfaction and persistent relationships as keys to our accomplishments. Our devoted team of experts is prepared to assist with any questions or information about purchasing at any time, ensuring stellar service and support. We focus on forging long-term alliances with clients by continuously delivering impressive experiences that leave a lasting, favorable impression of SES. By staying abreast of the latest industry trends and technological advancements, we aim to provide the most innovative solutions for our clients. Our comprehensive range of high-quality electrical equipment and components caters to various industries, reinforcing SES's position as a trusted and reliable partner in the electrical equipment market.
Sell Surplus Equipment NOW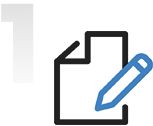 Talk to our expert
As soon as you call us, we'll get back to you within 24 hours with a quote.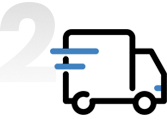 We take care of all shipping & transportation
Get rid of that surplus that's sitting around in your shop. Call us and sell electrical surplus today.

Get the most cash offer
for your product
We are now buying and selling new & used electrical products
When you require electrical supplies in Santa Ana, SES is the obvious choice. Their comprehensive expertise and ongoing success in the industry make them a trendsetting option for matchless customer service – don't hesitate to capitalize on this! Collaborating with SES ensures access to extraordinary services and first-class products that genuinely live up to their reputation. Devoted to customer satisfaction, it's the perfect opportunity to experience everything SES has available.