Sell Your Industrial Electrical Equipment in Nashua with SES
Sell Your Electrical Equipment in Nashua
SES, a distinguished buyer of a wide array of electronic products in Nashua for over 20 years, is dedicated to helping clients sell their electronics while maintaining customer trust. Our extensive selection of surplus solutions offers the opportunity to uncover new prospects, dispose of unneeded components, and maximize essential equipment usage. Our vast inventory encompasses cutting-edge circuit breakers, data center systems, diesel generators, and switchgears or transformers, all supported by a security guarantee for each purchase.
SES is a well-regarded purchaser of a wide range of electrical equipment and has established itself as a key player in the industry in Nashua, NH. Due to their innovative approaches, appealing rates, and exceptional client assistance, they are able to tackle a wide range of difficulties effectively. They are able to achieve outstanding outcomes by adjusting to the fast-paced expansion of electrical companies as well as the closure of businesses. SES has a strong dedication to surpassing the needs and desires of their clients, guaranteeing that they can rely on them to provide exceptional products, services, and essential electrical elements that are personalized to their specific industry requirements. If you're looking to sell your equipment, you may text pictures or WhatsApp them at: 951-858-8315
For questions of queries, email at: sales@sellelectricalsurplus.com
When dealing with challenging circumstances, you can rely on SES to ensure effortless exchanges during the selling process of your devices. Our proficient team possesses the professional knowledge to review your possessions and offer fair and truthful valuation. Our main focus is on developing strong relationships with clients, which enables them to concentrate on other aspects of their projects, while obtaining cash quickly. Furthermore, our exceptional and well-informed staff is constantly prepared to tackle any inquiries or doubts you might possess.
SES is devoted to providing top-notch customer support, regardless of the equipment's condition or functionality. Our committed team consistently goes the extra mile, interacting with each customer respectfully and professionally. Their enthusiasm and knowledge enable them to engage effectively in conversations about decision-making or industry alliances. Moreover, SES procures advanced and state-of-the-art electrical surplus for a variety of commercial sectors.
Sell Surplus Equipment NOW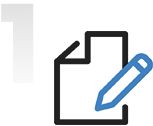 Talk to our expert
As soon as you call us, we'll get back to you within 24 hours with a quote.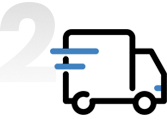 We take care of all shipping & transportation
Get rid of that surplus that's sitting around in your shop. Call us and sell electrical surplus today.

Get the most cash offer
for your product
We are now buying and selling new & used electrical products
As a dependable buyer and seller, SES is the ultimate resource for selling electrical equipment in Nashua, no matter the type or condition. Their exceptional customer service distinguishes them from others. They support the growth of skilled professionals by evaluating current successes and endorsing the recycling of outdated technologies.