Sell Your Industrial Electrical Equipment in Denver with SES
Sell Your Electrical Equipment in Denver
SES has been a leading industrial electrical equipment purchaser in Denver for over two decades, offering competitive pricing on various products from reputable manufacturers, all boasting advanced technology. This commitment makes them an excellent option for clients wishing to upgrade or sell existing items. In addition, their knowledgeable team provides insightful recommendations, equipping customers to make informed decisions about their electrical demands.
Boasting over two decades of industry expertise, SES has become a distinguished industrial electrical equipment purchaser in Denver. Their commitment to competitive pricing, advanced technology, and unparalleled customer service differentiates them from others. They procure a wide range of products from leading manufacturers, keeping customers updated on the latest breakthroughs. SES ensures quality by conducting thorough testing and inspection of each product, making them the top choice for upgrading or replacing components. They also specialize in liquidating surplus electrical equipment, including transformers, switchgear, motors, and generators. To receive a quote, text or WhatsApp images to: 951-858-8315
Feel free to ask your questions, by sending an email at: sales@sellelectricalsurplus.com
Opting to sell your electrical equipment to SES guarantees a smooth experience. Their skilled and experienced team assists in evaluating your equipment's value, offering a fair and competitive quote. The process is quick and effective, ensuring you receive payment without delay. SES focuses on simplifying the selling procedure, enabling you to devote more attention to other aspects of your business.
SES places a strong emphasis on customer satisfaction. They recognize the significance of forging solid connections with their clients, and thus are dedicated to delivering exceptional customer service and assistance. The company's well-informed and amiable staff members are always on hand to address any inquiries you might have regarding the selling procedure or the equipment they acquire.
Sell Surplus Equipment NOW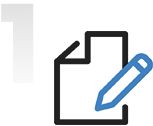 Talk to our expert
As soon as you call us, we'll get back to you within 24 hours with a quote.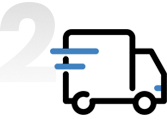 We take care of all shipping & transportation
Get rid of that surplus that's sitting around in your shop. Call us and sell electrical surplus today.

Get the most cash offer
for your product
We are now buying and selling new & used electrical products
As a Denver-based reliable company, SES excels in buying industrial electrical equipment. With their wide-ranging experience and commitment to customer satisfaction, they are the perfect choice for those wishing to sell electrical components. If upgrading or disposing of surplus or pre-owned equipment, turn to SES for superior electrical equipment acquisition services.