Sell Your Industrial Electrical Equipment in Albuquerque with SES
Sell Your Industrial Electrical Equipment in Albuquerque
SES has spent the past 20 years supporting clients in converting their surplus assets into revenue while fostering an atmosphere of trust and reliability due to which it is considered as a conspicuous purchaser in electronics market of Albuquerque. Our comprehensive surplus solutions enable clients to discover untapped potential, declutter their inventory, and optimize the utilization of essential equipment. Our vast product range includes cutting-edge circuit breakers, data center technology, diesel generators, and switchgears or transformers, all backed by our commitment to secure transactions.
As a highly regarded and trustworthy buyer of varied electrical materials in Albuquerque, New Mexico, SES differentiates itself by employing innovative strategies, appealing pricing structures, and first-rate customer support. Our adaptive approach allows us to excel in the face of the ever-evolving electrical industry landscape and company liquidations. SES aims to go above and beyond clients' expectations by providing exceptional offerings, tailored services, and essential electrical components that cater to their specific industry demands, solidifying our status as a reliable partner. If you're looking to sell your equipment, you may text pictures or WhatsApp them at: 951-858-8315
At SES, we buy all types of industrial electrical equipment, whether it is used or new, working or not. Our team evaluates your equipment's condition to ensure that it is in good working order, and we handle all logistics, including pickup and transportation, to make the selling process easy and efficient for you.
For questions of queries, email at: sales@sellelectricalsurplus.com
Leaving the complexity of the circumstance, appoint SES to consistently exchange any surplus electricity you may have. Our proficient team excels in examining your belongings and providing you with an equitable and truthful appraisal. Our emphasis is on cultivating enduring relationships. Our assistance enables our customers to make investments in various ventures whilst simultaneously receiving prompt financial returns.
SES is very active in serving sterling client help. Our team always does better than expected and treats every customer with kindness and skill. They are really good at talking about decisions or machines. SES has advanced and clear electricity that can meet the specific requirements of various companies in the business world.
Sell Surplus Equipment NOW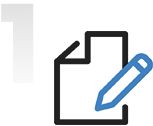 Talk to our expert
As soon as you call us, we'll get back to you within 24 hours with a quote.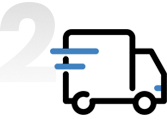 We take care of all shipping & transportation
Get rid of that surplus that's sitting around in your shop. Call us and sell electrical surplus today.

Get the most cash offer
for your product
We are now buying and selling new & used electrical products
With its distinguished reputation as a trustworthy buyer and seller, SES is considered the top choice for transactions in Albuquerque, NM. What sets them apart from their competitors is their exceptional customer service. Their approach involves analyzing current achievements and advocating for the modernization of outdated technologies, in order to foster the growth of skilled professionals.