Sell Your Industrial Electrical Equipment in Macon with SES
Sell Your Electrical Equipment in Macon
SES has been an esteemed industrial electrical equipment buyer in Macon for more than 20 years, consistently providing competitive pricing for various products from leading brands, all equipped with state-of-the-art technology. This dedication establishes them as an outstanding choice for clients seeking to upgrade or sell current components. Moreover, their knowledgeable team delivers valuable suggestions, ensuring customers make informed decisions about their electrical demands.
With a 20-year track record, SES has established itself as a reputable industrial electrical equipment buyer in Macon, GA. Their dedication to offering competitive prices, state-of-the-art technology, and unmatched customer care sets them apart. They purchase a diverse range of products from top-tier manufacturers, keeping clients apprised of the latest innovations. To ensure excellence, SES performs meticulous testing and inspection on every product, positioning them as a top choice for upgrading or exchanging components. Moreover, they are adept at liquidating excess electrical equipment such as transformers, switchgear, motors, and generators. To get a quote, text or WhatsApp images to: 951-858-8315
To ask any questions or queries? Please send an email at: sales@sellelectricalsurplus.com
Opting for SES to sell your electrical equipment ensures a seamless experience. Their skilled team will assist in appraising your equipment's worth, providing a fair and competitive offer. The process is efficient and swift, guaranteeing rapid payment. SES is committed to easing the selling process, enabling you to focus on other parts of your business.
At SES, the happiness of their customers is paramount. They value maintaining robust relationships with clients and are committed to offering outstanding customer service and support. Their expert and approachable team is always ready to respond to any questions concerning the selling process or the types of equipment they buy.
Sell Surplus Equipment NOW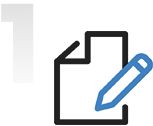 Talk to our expert
As soon as you call us, we'll get back to you within 24 hours with a quote.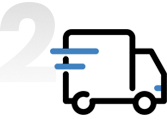 We take care of all shipping & transportation
Get rid of that surplus that's sitting around in your shop. Call us and sell electrical surplus today.

Get the most cash offer
for your product
We are now buying and selling new & used electrical products
As a reputable and trustworthy business in Macon, SES specializes in buying industrial electrical equipment. With years of expertise and a focus on customer satisfaction, they're an excellent choice for anyone wanting to sell electrical items. If you're thinking of upgrading or disposing of surplus or used equipment, contact SES for top-notch electrical equipment purchasing services.