Sell Your Industrial Electrical Equipment in Grand Rapids with SES
Sell Your Electrical Equipment in Grand Rapids
As the premier provider of various electrical supplies in Grand Rapids for over two decades, SES is dedicated to helping you sell your electronic equipment while maintaining customer trust. SES offers a multitude of electronic surplus options, allowing you to exceed expectations, dispose of unneeded items, or enhance the equipment you heavily rely on. Our extensive collection includes advanced electrical components like data centers and cutting-edge machinery.
For two decades, SES has been the go-to source for electronic products in Grand Rapids due to its extraordinary customer service, competitive prices and cutting-edge approaches. More than that, their broad selection of vintage and unique gadgets allows them to tackle any issue you might encounter – making SES your one stop shop for all electronics needs! To guarantee that their customers obtain the greatest services, precise electrical components, and customized products that equal or surpass anticipations in their industries, SES is committed to furnishing first-rate services. By staying informed with the ever-changing electrical duties and business operations, you will always secure extraordinary outcomes. Send a text or images via WhatsApp directly to: 951-858-8315
To eliminate any difficult questions, please send an email at: sales@sellelectricalsurplus.com
Are you having difficulty selling electronics? Then SES is the perfect partner for your needs! Our experienced team is thoroughly trained to accurately value and appraise property, guaranteeing that your items are precisely evaluated. Moreover, we firmly believe in forming strong relationships – this way you can focus on other aspects of your business while being paid promptly. Our knowledgeable staff members stay up-to-date with industry trends and have handpicked personnel – making us an ideal choice for all of your sales requirements!
At SES, outstanding customer service is their hallmark. Their team always goes the extra mile to ensure that every client receives respect and personalized attention. Their active participation in industry conversations concerning collaborations or managerial decisions speaks volumes of their commitment towards being conscientious yet thoughtful partners. Not only this, but they also purchase superior electric surplus which can be employed across numerous industrial projects – making them a comprehensive solution for all your requirements!
Sell Surplus Equipment NOW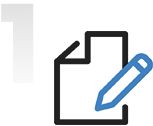 Talk to our expert
As soon as you call us, we'll get back to you within 24 hours with a quote.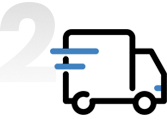 We take care of all shipping & transportation
Get rid of that surplus that's sitting around in your shop. Call us and sell electrical surplus today.

Get the most cash offer
for your product
We are now buying and selling new & used electrical products
As the top option for selling any kind of electrical products, regardless of their condition, SES has established a strong reputation as a dependable buyer and seller in Grand Rapids, Michigan. Their remarkable customer service distinguishes them. By evaluating current performance and promoting the recycling of outdated technology, they facilitate inventory acquisition and the growth of skilled professionals.