Sell Your Industrial Electrical Equipment in Hempstead Town with SES
Sell Your Electrical Equipment in Hempstead Town
At SES, we have been purchasing the electronics supplementary in Hempstead Town from 20 years and till now. We enable our customers to unlock the potential of their surplus while maintaining trust. Our comprehensive surplus solutions present unique possibilities to capitalize on unused components and optimize crucial equipment usage. Our vast inventory includes cutting-edge circuit breakers, data center technology, diesel generators, and switchgears or transformers, all backed by our commitment to secure transactions.
As a steadfast and respected buyer of diverse electrical materials in Hempstead Town, New York, SES's innovative approaches, appealing pricing structures, and exceptional customer relations have enabled us to overcome numerous challenges successfully. Adapting to the ever-changing landscape of electrical enterprises and company liquidations, we deliver remarkable results tailored to our clients' needs. By offering top-quality products, services, and essential electrical components, SES remains the go-to choice for a wide array of customers. If you're looking to sell your equipment, you may text pictures or WhatsApp them at: 951-858-8315
For questions of queries, email at: sales@sellelectricalsurplus.com
Point out to SES as your electrical surplus sales partner and get rid of receiving unfair deals. Our highly skilled team has the necessary expertise to evaluate your assets and provide fair, transparent pricing. By nurturing long-lasting relationships, we empower clients to concentrate on other aspects of their projects while swiftly accessing cash. Additionally, our dedicated and knowledgeable team is always ready to address any inquiries or concerns.
At SES, we always end up serving first-rate customer service because we always consider it as our top priority. Our committed team consistently goes above and beyond, treating each customer with the utmost respect and professionalism. Their skill and enthusiasm enable them to engage effectively in conversations related to decision-making and industrial relations. Furthermore, SES procures innovative and authentic electrical surplus to meet the requirements of various industries in today's competitive business world.
Sell Surplus Equipment NOW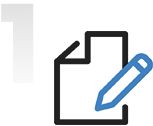 Talk to our expert
As soon as you call us, we'll get back to you within 24 hours with a quote.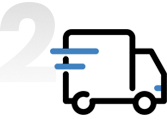 We take care of all shipping & transportation
Get rid of that surplus that's sitting around in your shop. Call us and sell electrical surplus today.

Get the most cash offer
for your product
We are now buying and selling new & used electrical products
As an admirable buyer and seller, SES has emerged as the top choice for transactions in Hempstead Town, NY. Our exceptional customer service distinguishes us from competitors. We continuously evaluate our successes and champion the modernization of outdated technologies to foster an accomplished and highly skilled workforce.