Sell Your Industrial Electrical Equipment in Clifton with SES
Sell Your Electrical Equipment in Clifton
As a trusted buyer of a wide range of electronics in Clifton for the past 20 years, SES has consistently supported customers in their quest to sell surplus products while preserving their trust. With our diverse surplus solutions, you can explore new avenues, dispose of unwanted components, and enhance the utilization of key equipment. Our impressive inventory features the latest circuit breakers, data center tools, diesel generators, and switchgears/transformers, all with the assurance of secure transactions.
SES in Clifton, NJ, is recognized as a reliable and distinguished buyer of various electrical goods. Through the use of innovative techniques, appealing pricing structures, and first-rate customer care, they are able to effectively navigate numerous challenges. Adapting to the rapid growth of electrical companies and the dissolution of businesses, they achieve excellent results. SES focuses on exceeding client expectations by delivering exceptional products, services, and vital electrical components specific to individual industries, making them a dependable choice for customers. If you're looking to sell your equipment, you may text pictures or WhatsApp them at: 951-858-8315
For questions of queries, email at: sales@sellelectricalsurplus.com
Collaborate with SES for trouble-free transactions when parting with your electrical surplus, even under demanding conditions. Our adept team is proficient in evaluating your assets and delivering equitable, transparent valuations. We focus on building and maintaining long-term relationships, allowing clients to prioritize other project components while rapidly obtaining funds. Moreover, our remarkable and dedicated team is always prepared to address any questions or uncertainties that may arise.
SES maintain an unwavering dedication to providing excellent customer service. Our team consistently goes above and beyond to demonstrate utmost respect and skill to all patrons. They possess extraordinary skills in their area of expertise and are deeply passionate about it. They possess the ability to offer constructive inputs in discussions pertaining to decision-making and collaborative undertakings. At SES, we are equipped with sophisticated and tailored electrical resources to meet the diverse needs of various enterprises.
Sell Surplus Equipment NOW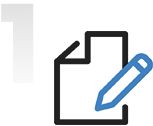 Talk to our expert
As soon as you call us, we'll get back to you within 24 hours with a quote.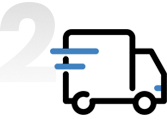 We take care of all shipping & transportation
Get rid of that surplus that's sitting around in your shop. Call us and sell electrical surplus today.

Get the most cash offer
for your product
We are now buying and selling new & used electrical products
In Clifton, using SES as a mode of transaction could prove to be an excellent option due to its widespread acceptance among the local populace for buying and selling goods. Their exceptional method of distinguishing themselves from their rivals lies in their ability to contrast their customers. Their aim is to review recent activities and suggest eliminating outdated progress through organization. Additionally, they had the responsibility of assisting masters in enhancing their abilities.