Sell Your Industrial Electrical Equipment in Oyster Bay with SES
Sell Your Electrical Equipment in Oyster Bay
SES has established itself as a leading buyer in the Oyster Bay electronics market for over twenty years, assisting clients in capitalizing on their surplus inventory while nurturing trust. Our extensive surplus solutions enable customers to uncover new potential for monetizing excess equipment, disposing of unneeded parts, and enhancing the efficiency of essential devices. Our expansive inventory features cutting-edge circuit breakers, data center equipment, diesel generators, and switchgears or transformers, all backed by our commitment to secure transactions.
SES has proved itself as a dependable and esteemed buyer of various electrical products in Oyster Bay, NY, cause of their utilizes groundbreaking approaches, competitive pricing structures, and outstanding customer relations to address a wide array of challenges effectively. By adapting to the ever-changing landscape of electrical businesses and company liquidations, we deliver exceptional results tailored to suit our clients' specific industry needs. Offering unparalleled products, services, and essential electrical components, SES solidifies its position as a reliable choice for clients. If you're looking to sell your equipment, you may text pictures or WhatsApp them at: 951-858-8315
For questions of queries, email at: sales@sellelectricalsurplus.com
Reach out to SES to get fair offers when selling your electrical surplus, even in complex situations where obtaining fair prices can be difficult. Our team of seasoned professionals possesses the required expertise to assess your assets and provide fair, transparent pricing. We prioritize building and maintaining long-term relationships, allowing our clients to focus on other aspects of their projects while quickly accessing cash. Moreover, our skilled and dedicated team is always prepared to address any inquiries or concerns.
SES is proud to offer unmatched customer service. Our team excels in providing superior care to each client with remarkable skill and respect. They have the knowledge and passion to engage in important discussions about decision-making and interactions in the industry. SES provides top-quality electrical surplus products to meet diverse industry needs in a fiercely competitive landscape.
Sell Surplus Equipment NOW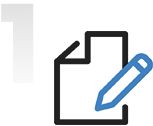 Talk to our expert
As soon as you call us, we'll get back to you within 24 hours with a quote.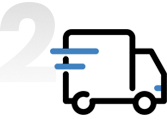 We take care of all shipping & transportation
Get rid of that surplus that's sitting around in your shop. Call us and sell electrical surplus today.

Get the most cash offer
for your product
We are now buying and selling new & used electrical products
Thanks to SES's enviable reputation as a trustworthy buyer and seller, that has emerged as Oyster Bay's top and recommended transaction option. Our exceptional customer service is what separates us from our rivals. Our approach includes assessing our accomplishments and fighting for the upgrading of obsolete technologies to build a highly competent and accomplished workforce.