Sell Your Industrial Electrical Equipment in Manchester with SES
Sell Your Electrical Equipment in Manchester
For over two decades, SES has positioned itself as a leading buyer of diverse electronic merchandise in Manchester, committed to facilitating clients' sales and delivering unparalleled customer satisfaction. We offer a diverse range of additional options that enable you to discover new opportunities, eliminate any superfluous components, and optimize the efficient utilization of essential equipment. Our inventory consists of contemporary circuit breakers, data center equipment, diesel generators, and switchgears/transformers. Every transaction is backed up by a warranty to provide extra security.
SES has gained a strong and highly-regarded status as a prominent purchaser of diverse electrical equipment in Manchester, NH. By utilizing creativity in their approach, offering competitive rates, and delivering excellent customer service, they are able to tackle a wide range of obstacles. They are able to produce outstanding outcomes while maintaining stride with rapidly expanding electrical enterprises and corporate liquidations. SES is committed to exceeding the expectations of their clients, guaranteeing that their patrons can rely on them for superior goods, amenities, and vital electrical parts tailored to their individual business sectors. If you're looking to sell your equipment, you may text pictures or WhatsApp them at: 951-858-8315
For questions of queries, email at: sales@sellelectricalsurplus.com
When it comes to selling your devices in difficult circumstances, you can rely on SES for seamless transactions. Our skilled team possesses adequate industry expertise to evaluate your possessions and provide just and truthful valuations. Our emphasis lies in fostering associations, allowing customers to prioritize other aspects of their projects while efficiently acquiring funds. Furthermore, our team of talented and proficient individuals is constantly accessible to attend to any inquiries you might have.
SES takes pride in offering exceptional support to clients, irrespective of the equipment's condition or functionality. Our dedicated team consistently goes above and beyond, treating each customer with respect and professionalism. Their passion and expertise allow them to contribute meaningfully to discussions about decision-making or industry partnerships. Furthermore, SES acquires advanced and innovative electrical surplus for various commercial sectors.
Sell Surplus Equipment NOW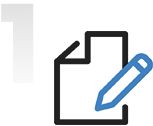 Talk to our expert
As soon as you call us, we'll get back to you within 24 hours with a quote.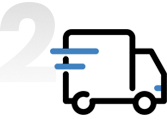 We take care of all shipping & transportation
Get rid of that surplus that's sitting around in your shop. Call us and sell electrical surplus today.

Get the most cash offer
for your product
We are now buying and selling new & used electrical products
SES is the leading authority for selling all types of electrical equipment in Manchester, irrespective of its condition, due to its status as a reliable buyer and seller. What distinguishes them from their competitors is their exceptional customer service. Their efforts to promote the advancement of skilled professionals involve evaluating current achievements and promoting the abandonment of outdated technologies.