Sell Your Industrial Electrical Equipment in Paterson with SES
Sell Your Electrical Equipment in Paterson
For over two decades, SES has been a leading player in the Paterson market, buying a variety of electronic items and maintaining strong customer relationships. Our vast array of surplus solutions offers our clients to new possibilities so they can monetize their excess equipment, dispose of unwanted components, and optimize the use of crucial devices. Our inventory features the latest in circuit breakers, data center equipment, diesel generators, and switchgears or transformers, all backed by a guarantee of secure transactions.
Renowned in Paterson, NJ, SES is a trusted and prestigious buyer of a wide range of electrical products. Leveraging innovative techniques, competitive pricing, and unparalleled customer service, they are adept at addressing diverse challenges. SES delivers exceptional outcomes by adapting to the rapidly growing electrical industry and managing corporate liquidations. With a commitment to surpassing clients' expectations, SES offers top-notch products, services, and essential electrical components tailored to specific industry needs. If you're looking to sell your equipment, you may text pictures or WhatsApp them at: 951-858-8315
For questions of queries, email at: sales@sellelectricalsurplus.com
SES is reliable and can help you sell your extra electrical stuff without any trouble, no matter how difficult it may be. Our team of professionals can assess the worth of your possessions accurately and easily understandable. We try very hard to get money for customers fast, so they can concentrate on other parts of their project for a longer time. Also, our team with expertise and commitment is available to assist you with any inquiries or concerns you may have.
At SES, we pride ourselves on delivering peerless customer service. Our devoted team consistently outperforms expectations, treating every client with utmost respect and professionalism. Their skill and enthusiasm facilitate meaningful engagement in conversations related to decision-making or industry collaborations. Furthermore, SES acquires advanced and innovative electrical surplus to cater to the diverse needs of multiple industries.
Sell Surplus Equipment NOW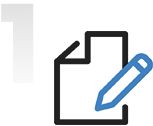 Talk to our expert
As soon as you call us, we'll get back to you within 24 hours with a quote.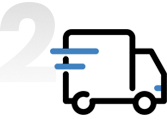 We take care of all shipping & transportation
Get rid of that surplus that's sitting around in your shop. Call us and sell electrical surplus today.

Get the most cash offer
for your product
We are now buying and selling new & used electrical products
As a high-ranking buyer and seller, SES is the pretentious route for selling electrical equipment in Paterson, irrespective of its type or condition. Their exceptional customer service sets them apart from competitors. By reviewing current successes and advocating for the modernization of outdated technologies, SES fosters the growth of skilled professionals in the industry.