Sell Your Industrial Electrical Equipment in Anaheim with SES
Sell Your Industrial Electrical Equipment in Anaheim
SES has a rich history spanning over twenty years in building a strong reputation as a trusted buyer of industrial electrical equipment in Anaheim. Their commitment to competitive pricing on an extensive selection of products from well-regarded manufacturers, featuring the latest technology, establishes them as a reliable partner for upgrading or liquidating existing components. Their expert team also offers valuable recommendations, allowing customers to make informed choices regarding their electrical projects.
SES, a renowned supplier of industrial electrical equipment in Anaheim, CA, has over 20 years of proven expertise. Their dedication to offering competitive prices, cutting-edge technology, and extraordinary customer service distinguishes them within the industry. They provide a diverse range of products from leading manufacturers, granting customers access to the latest technological innovations. SES ensures the quality of each product through strict testing and inspection processes, positioning them as a top choice for component upgrades or replacements. Additionally, they offer liquidation services for surplus electrical equipment, including transformers, switchgear, motors, and generators. To get started, text or WhatsApp images directly to: 951-858-8315
Feel free to ask questions, by sending an email at: sales@sellelectricalsurplus.com
Teaming up with SES for your electrical equipment sales provides you the support of their highly skilled and experienced staff. Cooperatively, they will appraise each item's worth and extend a fair price – all executed promptly! SES is passionate about facilitating a seamless trading process, enabling you to obtain swift payment for your items and dedicate more resources to other business initiatives. With SES's steadfast assistance for sellers like you, you can now focus on other elements of your business that could advance success.
At SES, we buy all types of industrial electrical equipment, whether it is used or new, working or not. Our team evaluates your equipment's condition to ensure that it is in good working order, and we handle all logistics, including pickup and transportation, to make the selling process easy and efficient for you.
For questions of queries, email at: sales@sellelectricalsurplus.com
Leaving the complexity of the circumstance, appoint SES to consistently exchange any surplus electricity you may have. Our proficient team excels in examining your belongings and providing you with an equitable and truthful appraisal. Our emphasis is on cultivating enduring relationships. Our assistance enables our customers to make investments in various ventures whilst simultaneously receiving prompt financial returns.
New, Old, Operative or Inoperative:
At SES, we recognize that the key to success lies in customer satisfaction and long-lasting relationships. That's why our committed team of professionals consistently goes the extra mile, offering round-the-clock availability for inquiries or information about purchasing, while delivering exceptional service and support. We fully comprehend the significance of cultivating enduring connections with clients, so we endeavor to provide a first-rate experience at every interaction, ensuring our customers leave with a lasting positive impression of SES.
Sell Surplus Equipment NOW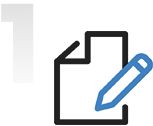 Talk to our expert
As soon as you call us, we'll get back to you within 24 hours with a quote.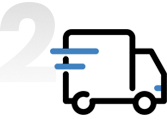 We take care of all shipping & transportation
Get rid of that surplus that's sitting around in your shop. Call us and sell electrical surplus today.

Get the most cash offer
for your product
We are now buying and selling new & used electrical products
If you're in need of electrical supplies in Anaheim, SES is your go-to destination. Their industry experience and proven track record make them a groundbreaking choice for top-notch customer service – seize the opportunity today! By joining forces with SES, you'll gain access to remarkable services and high-quality products that truly deliver on their promise. With a long-standing commitment to client satisfaction, now's the time to take advantage of everything they have to offer!