Sell Your Industrial Electrical Equipment in Surprise with SES
Sell Your Electrical Equipment in Surprise
In your quest for a reliable and distinguished company to manage the sale of your industrial electrical equipment in Surprise, Arizona, SES emerges as the top contender. With a noteworthy 20-year track record in the industry, SES has carved out a niche as a trusted provider of electrical equipment services. Their dedication to rendering fair and competitive pricing ensures the finest value for your equipment. Whether you're updating your existing apparatus or liquidating surplus or pre-owned items, SES is the comprehensive resource for all your industrial electrical equipment endeavors.
SES is driven by a team of adept and seasoned professionals who place exceptional client service at the heart of their operations. They meticulously supervise the assessment and procurement phases, confirming that all equipment operates effectively and that mandatory safety checks are performed before sealing any deal. Their proficiency spans a diverse range of electrical equipment, encompassing transformers, switchgear, motors, generators, and beyond, making SES the ultimate choice for all your industrial electrical equipment requirements. To sell your equipment, waste no time—forward images of your items via SMS or WhatsApp to: 951-858-8315
For further inquiries or concerns, reach out by email to: sales@sellelectricalsurplus.com
Embrace a streamlined, worry-free journey when you entrust SES with the sale of your electrical equipment. Their team of industry veterans will support you throughout the valuation process, guaranteeing an accurate estimation of your equipment's worth. You can be confident that you'll receive a just and competitive proposal, allowing you to obtain cash with ease. With their unwavering dedication to delivering top-notch customer service, you can expect an efficient and straightforward sales process. Rely on SES's professional expertise to address your equipment selling needs.
State-of-the-Art or Outdated, Functioning or Inoperative
SES places customer satisfaction at the forefront, regardless of the equipment's status—be it cutting-edge or antiquated, functioning or non-operational. They acknowledge the importance of fostering and sustaining enduring relationships with their clients, which is why they offer exceptional customer service and support. Their amicable and knowledgeable personnel is always ready to assist with any inquiries or issues related to the selling process or the equipment they acquire from you. Trust SES's unwavering dedication to customer satisfaction to expertly and efficiently address all your industrial electrical equipment demands.
Sell Surplus Equipment NOW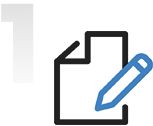 Talk to our expert
As soon as you call us, we'll get back to you within 24 hours with a quote.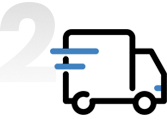 We take care of all shipping & transportation
Get rid of that surplus that's sitting around in your shop. Call us and sell electrical surplus today.

Get the most cash offer
for your product
We are now buying and selling new & used electrical products
As a credible and respected company specializing in the acquisition of industrial electrical equipment in Surprise, SES's extensive background and commitment to providing fair and competitive pricing make them the preferred choice for individuals looking to sell their electrical equipment. Featuring a team of accomplished experts, an emphasis on customer satisfaction, and mastery in various electrical equipment domains, SES stands out as the premier provider for all your industrial electrical equipment requirements. Reach out to SES today to experience unparalleled electrical equipment purchasing services designed to meet your unique needs.