Sell Your Industrial Electrical Equipment in Buffalo with SES
Sell Your Electrical Equipment in Buffalo
As an unmatched purchaser in the Buffalo electronics market for over 20 years, SES has supported clients in profiting from their surplus inventory while building trust. Our extensive surplus services empower customers to find new opportunities to generate income from excess equipment, remove unnecessary components, and optimize the performance of vital devices. Our large inventory comprises state-of-the-art circuit breakers, data center equipment, diesel generators, and switchgears or transformers, all with a focus on secure transactions.
SES has earned its credibility as a reliable and esteemed purchaser of various electrical goods in Buffalo, NY, by adopting cutting-edge techniques, appealing pricing systems, and exceptional customer support to successfully handle numerous challenges. By adjusting to the ever-changing dynamics of electrical ventures and corporate liquidations, we deliver extraordinary results customized for our clients' particular industry demands. SES fortifies its position as a dependable resource for clients by providing peerless products, services, and crucial electrical components. If you're looking to sell your equipment, you may text pictures or WhatsApp them at: 951-858-8315
For questions of queries, email at: sales@sellelectricalsurplus.com
Contact SES for reasonable proposals when looking for a source to sell your electrical surplus, even in intricate circumstances where securing fair prices can be challenging. Our group of experienced experts has the necessary knowledge to evaluate your assets and offer fair, transparent pricing. We emphasize fostering and sustaining lasting relationships, enabling our clients to concentrate on other project elements while promptly accessing funds. Furthermore, our proficient and committed team is continually ready to address any questions or concerns.
SES boasts of giving par excellence customer support. Our team goes above and beyond to treat every client with outstanding proficiency and respect. Their expertise and zeal enable them to engage in meaningful discussions on decision-making and industry connections. SES offers premium electrical surplus merchandise to address the diverse requirements of different industries in a cutthroat market.
Sell Surplus Equipment NOW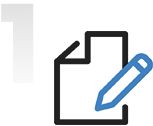 Talk to our expert
As soon as you call us, we'll get back to you within 24 hours with a quote.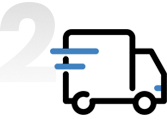 We take care of all shipping & transportation
Get rid of that surplus that's sitting around in your shop. Call us and sell electrical surplus today.

Get the most cash offer
for your product
We are now buying and selling new & used electrical products
SES, celebrated for its credibility as a trustworthy buyer and seller, has secured its position as the premier choice for transactions in Buffalo. Our extraordinary customer service differentiates us from other market players. By examining our triumphs and championing the renewal of obsolete technologies, we foster a highly capable and distinguished team.