Sell Your Industrial Electrical Equipment in Jersey City with SES
Sell Your Electrical Equipment in Jersey City
SES has been a premier buyer of diverse electronics in Jersey City for over 20 years, helping customers sell their products while upholding customer trust. Our range of surplus offerings allows you to uncover new opportunities, dispose of unnecessary components, and maximize the use of crucial equipment. Our extensive selection consists of state-of-the-art circuit breakers, data center machinery, diesel generators, and switchgears/transformers, all accompanied by a secure transaction guarantee.
SES is known very well as a dependable and esteemed purchaser of diverse electrical goods within Jersey City, NJ. By utilizing their groundbreaking methodologies, attractive pricing strategies, and top-notch customer service, they are capable of successfully addressing a wide range of obstacles. They achieve outstanding outcomes by adjusting to the rapid expansion of electrical enterprises and the liquidation of corporations. SES strives to exceed clients' anticipations by offering exceptional products, services, and fundamental electrical components that are customized to meet their particular industry requirements, establishing them as a reliable preference for their consumers. If you're looking to sell your equipment, you may text pictures or WhatsApp them at: 951-858-8315
For questions of queries, email at: sales@sellelectricalsurplus.com
Consider utilizing SES to facilitate smooth transactions when selling your electric surplus when facing issues to sell them at fair rates. Our team of skilled professionals have the necessary knowledge and experience to evaluate your possessions and propose reasonable and honest rates. Our priority is to create and encourage robust relationships, enabling our clients to concentrate on other elements of their assignments while accessing prompt cash. Additionally, our exceptional and expert squad is ever-ready to tackle any queries or apprehensions.
SES is dedicated to delivering high-rate customer service. Our committed group consistently exceeds expectations, dealing with each customer with the highest level of courtesy and proficiency. Thanks to their competency and eagerness, they have the ability to meaningfully engage in conversations pertaining to decision-making or industrial relations. In addition, SES obtains state-of-the-art and original electrical excess to address the needs of multiple industries in the business world.
Sell Surplus Equipment NOW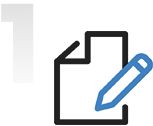 Talk to our expert
As soon as you call us, we'll get back to you within 24 hours with a quote.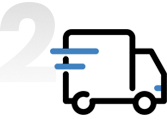 We take care of all shipping & transportation
Get rid of that surplus that's sitting around in your shop. Call us and sell electrical surplus today.

Get the most cash offer
for your product
We are now buying and selling new & used electrical products
Due to its distinguished reputation as a trustworthy buyer and seller, SES is considered the top choice for transactions in Jersey City. What sets them apart from their competitors is their outstanding customer service. Their strategy involves assessing current achievements and advocating for the modernization of antiquated technologies, in order to foster skilled professionals.