Sell Your Industrial Electrical Equipment in Columbia with SES
Sell Your Electrical Equipment in Columbia
As a top-tier provider of an extensive array of electronics in Columbia for over two decades, SES is committed to helping you sell your electronics while preserving customer faith. SES offers a vast selection of electronic surplus options, allowing you to push boundaries, dispose of unnecessary components, or upgrade the equipment you depend on significantly. Our broad inventory comprises advanced electronic components like data centers and state-of-the-art devices.
SES has carved out a strong reputation as a leading and esteemed buyer of assorted electrical equipment in Columbia, MO, due to their innovative methods, competitive pricing, and superb customer support. With their extensive collection of uncommon and discontinued gadgets, SES can address numerous challenges. They stay up-to-date with rapidly evolving electrical initiatives and corporate liquidations while delivering top-notch results. SES is dedicated to addressing customer demands at all levels, ensuring clients can count on them for superior products, services, and crucial electrical components customized to their specific industries. If you're looking to sell your equipment, you may text pictures or WhatsApp them at: 951-858-8315
For questions of queries, email at: sales@sellelectricalsurplus.com
For a trouble-free transaction when selling your electronics in difficult situations, rely on SES. Our knowledgeable professionals have the industry expertise required to appraise your items and provide equitable, transparent pricing. We concentrate on building relationships, enabling you to focus on other aspects of your project and secure payment swiftly. Additionally, our exceptional and well-informed team is always on hand to answer any new questions you may have.
Unrivaled customer service is a cornerstone of SES. The competent team consistently goes above and beyond, treating every customer with respect. Their enthusiasm and knowledge allow them to offer informed answers to discussions regarding decision-making or industry partnerships. Moreover, SES acquires sophisticated and advanced electrical surplus for a variety of business sectors.
Sell Surplus Equipment NOW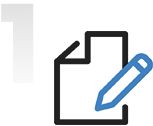 Talk to our expert
As soon as you call us, we'll get back to you within 24 hours with a quote.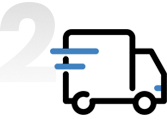 We take care of all shipping & transportation
Get rid of that surplus that's sitting around in your shop. Call us and sell electrical surplus today.

Get the most cash offer
for your product
We are now buying and selling new & used electrical products
As an ethical and well-known seller and buyer in Columbia, SES is the prime choice for selling electrical products, regardless of their type or condition. Their outstanding customer service sets them apart. By evaluating current progress and supporting the recycling of outdated technology, they contribute to the development of knowledgeable professionals.