Sell Your Industrial Electrical Equipment in Huntington Beach with SES
Sell Your Electrical Equipment in Huntington Beach
SES in Huntington Beach, is a reliable company that excels in acquiring industrial electrical equipment. With two decades of experience, they provide competitive rates for diverse equipment types, making them a perfect solution for upgrading or selling extra items. SES caters to all your electrical equipment demands.
As an elite buyer of electrical equipment in Huntington Beach, SES is experienced in sourcing a diverse array of electrical products, including switchgears to motors and many more varieties. SES is committed to offering superior service to its clients by meticulously examining and managing the buying process. They verify that all equipment is in excellent working order and that exhaustive safety inspections are conducted before concluding any transaction. If you want to sell your equipment, you can text images or send them using WhatsApp to: 951-858-8315
For any queries, please send an email to: sales@sellelectricalsurplus.com
When you decide to sell your electrical equipment through SES, you'll experience a hassle-free process. Their expert team will appraise your equipment's value, presenting a fair and competitive offer. The procedure is swift and streamlined, guaranteeing timely payment. SES strives to simplify the selling process of your electrical equipment so you can concentrate on other aspects of your enterprise or other important things that you need to work on. So, in short SES is there to remove the obstacles of selling your electrical surplus on fair rates and also saving your time that can be used somewhere.
SES emphasizes customer fulfillment and sustaining connections as central factors in our achievements. Our steadfast team of specialists is constantly prepared to address inquiries or provide purchasing details, ensuring top-notch service and support. We concentrate on cultivating lasting rapport with clients by consistently offering exceptional experiences that generate a lasting, positive perception of SES.
Sell Surplus Equipment NOW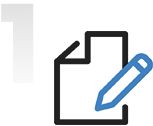 Talk to our expert
As soon as you call us, we'll get back to you within 24 hours with a quote.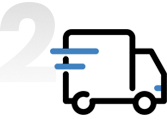 We take care of all shipping & transportation
Get rid of that surplus that's sitting around in your shop. Call us and sell electrical surplus today.

Get the most cash offer
for your product
We are now buying and selling new & used electrical products
When it comes to sourcing electrical supplies in Huntington Beach, SES is your ultimate solution. Their extensive experience and success within the industry make them an innovative choice for exceptional customer service – don't wait to capitalize on this! By collaborating with SES, you'll experience unparalleled services and superior products that genuinely fulfill their promises. Their unwavering dedication to client satisfaction makes them the perfect partner for your electrical needs.