Sell Your Industrial Electrical Equipment in Yuma with SES
Sell Your Electrical Equipment in Yuma
SES emerges as the top contender in your search for a reputable and distinguished business to manage the sale of your industrial electrical equipment in Yuma, Arizona. SES has established itself as a reputable provider of services for electrical equipment thanks to its impressive 20-year track record in the sector. The best value for your equipment is guaranteed by their commitment to offering pricing that is fair and competitive. SES is the all-encompassing resource for all of your industrial electrical equipment projects, whether you're updating your existing equipment or selling surplus or used items.
SES is led by a group of skilled and experienced professionals who place providing excellent customer service at the center of their operations. Before closing any deal, they meticulously oversee the assessment and procurement phases, ensuring that all equipment functions properly and that mandatory safety checks are carried out. SES is the best option for all your industrial electrical equipment needs because of their expertise in a wide range of electrical equipment, including transformers, switchgear, motors, generators, and more. Send images of your equipment via SMS or WhatsApp right away at: 951-858-8315
If you have any additional questions or concerns, Contact us via email: sales@sellelectricalsurplus.com
When you entrust SES with the sale of your electrical equipment, you are setting yourself up for a smooth and stress-free journey. Your equipment's value will be accurately estimated by their team of industry veterans, who will support you throughout the valuation process. You can rest assured that you will receive a fair and competitive proposal, making it simple for you to get money. You can anticipate a straightforward and efficient sales process due to their unwavering commitment to providing excellent customer service. If you need to sell equipment, rely on SES's professional experience.
Modern or obsolete, functional or ineffective
Regardless of the equipment's status—modern or outdated, operational or non-operational—SES prioritizes customer satisfaction. They know how important it is to build and keep lasting relationships with their customers, so they provide excellent support and service to them. They always have friendly and knowledgeable staff ready to help with any questions or concerns about the selling process or the equipment they get from you. You can rely on SES to meet all of your needs for industrial electrical equipment expertly and effectively because of its unwavering commitment to customer satisfaction.
Sell Surplus Equipment NOW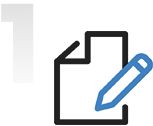 Talk to our expert
As soon as you call us, we'll get back to you within 24 hours with a quote.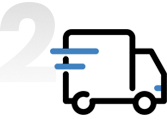 We take care of all shipping & transportation
Get rid of that surplus that's sitting around in your shop. Call us and sell electrical surplus today.

Get the most cash offer
for your product
We are now buying and selling new & used electrical products
SES is the best option for people looking to sell their electrical equipment because they are a reputable and well-known company in Yuma that focuses on the acquisition of industrial electrical equipment. They have a long history and are committed to offering prices that are fair and competitive. SES stands out as the best provider for all of your industrial electrical equipment needs because it has a team of accomplished experts, a focus on customer satisfaction, and expertise in a variety of electrical equipment domains. Contact SES right away to get the best electrical equipment purchasing services tailored to your specific requirements.