Sell Your Industrial Electrical Equipment in Hayward with SES
Sell Your Electrical Equipment in Hayward
In Hayward, SES has been a distinguished buyer of industrial electrical equipment for over two decades, offering competitive pricing on a vast selection of products from industry-leading manufacturers, incorporating advanced technology. This commitment makes them an excellent partner for clients who wish to enhance or liquidate existing items. Plus, their seasoned team provides insightful recommendations, empowering customers to make informed choices concerning their electrical needs.
SES, a leading electrical equipment buyer in Hayward, specializes in acquiring an extensive assortment of electrical products such as transformers, switchgear, motors, generators, among others. They are committed to delivering superior service to their clients by meticulously examining and managing the procurement process. They make certain that all equipment is functioning properly and that thorough safety assessments are conducted before finalizing any acquisition. To sell your equipment, you can text images or send them through WhatsApp to: 951-858-8315
To inquire about anything, please send an email at: sales@sellelectricalsurplus.com
By choosing SES to sell your electrical equipment, you'll enjoy an effortless transaction. Their seasoned team will assess your equipment's worth, offering a reasonable and competitive bid. The process is fast and seamless, promising punctual payment. SES aims to simplify your electrical equipment sales, enabling you to concentrate on other facets of your operations or other essential tasks. In summary, SES helps eliminate barriers to selling your electrical surplus at fair rates, conserving your precious time.
We at SES consider client contentment and unwavering relationships to be essential to our success. For inquiries or information regarding purchasing, our dedicated professionals are available round-the-clock, providing exceptional service and backing. By providing unrivaled experiences that cultivate a lasting, positive view of SES, we strive to cultivate enduring affiliations with our clients.
Sell Surplus Equipment NOW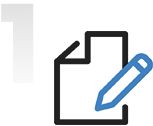 Talk to our expert
As soon as you call us, we'll get back to you within 24 hours with a quote.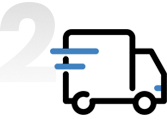 We take care of all shipping & transportation
Get rid of that surplus that's sitting around in your shop. Call us and sell electrical surplus today.

Get the most cash offer
for your product
We are now buying and selling new & used electrical products
A trustworthy and reputable buying company in Hayward, SES is skilled in securing industrial electrical equipment. With their considerable experience and focus on customer satisfaction, they're the premier choice for selling electrical instruments. Whether upgrading or unloading surplus or pre-owned equipment, contact SES for exceptional electrical equipment purchasing support.