Sell Your Electrical Equipment in Tucson Hassle-Free with SES
Sell Your Electrical Equipment in Tucson
As a business owner in Tucson, you may be wondering what to do with your surplus electrical equipment. Fortunately, SES is here to help. We specialize in buying all types of industrial electrical equipment, including circuit breakers, data center equipment, diesel generators, switchgears, transformers, and much more. We are committed to ensuring that you receive top dollar for your equipment and that the process is as easy and efficient as possible.
Our team of experts is dedicated to evaluating your equipment's condition to ensure that it is in good working order. We handle all logistics, including pickup and transportation, to make the selling process easy and hassle-free for you. Whether your equipment is used or new, working or not, we buy it all.
SES values our clients and strives to provide excellent customer service. We understand that selling your electrical equipment can be a daunting task, but we are here to make the process stress-free for you. Our team is always available to answer any questions you may have about the selling process or the equipment we purchase.
Sell Surplus Equipment NOW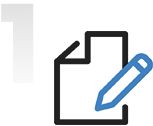 Talk to our expert
As soon as you call us, we'll get back to you within 24 hours with a quote.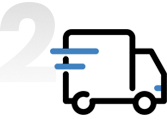 We take care of all shipping & transportation
Get rid of that surplus that's sitting around in your shop. Call us and sell electrical surplus today.

Get the most cash offer
for your product
We are now buying and selling new & used electrical products
To get started, simply submit your equipment information through our online form or call us directly at 951-858-8315. Our knowledgeable and friendly staff will provide you with a quote and coordinate pickup and transportation of your equipment.
At SES, we understand the importance of sustainability and responsible waste management. By selling your surplus electrical equipment to us, you can help reduce waste and contribute to a more sustainable future. Join us in our mission to reduce waste and promote environmental responsibility.
In addition to buying electrical equipment, SES also offers a variety of services to help you manage your surplus assets, including asset recovery, equipment removal, and secure data destruction. Our team of experts can help you maximize the value of your assets and minimize your environmental impact.
If you have surplus electrical equipment in Tucson that you no longer need, don't let it go to waste. Contact SES today and let us help you turn your surplus assets into cash. We look forward to working with you.