Sell Your Industrial Electrical Equipment in Elizabeth with SES
Sell Your Electrical Equipment in Elizabeth
As a leading buyer of diverse electronics in Elizabeth for more than two decades, SES has consistently enabled customers to monetize their surplus while maintaining trust. Our surplus solutions help you discover untapped opportunities, eliminate unnecessary components, and optimize the usage of essential equipment. Our comprehensive inventory includes cutting-edge circuit breakers, data center equipment, diesel generators, and switchgears/transformers, all backed by a promise of secure transactions.
Well-regarded as a reliable and respected buyer of various electrical items in Elizabeth, New Jersey, SES leverages innovative approaches, competitive pricing, and superior customer support to tackle a broad array of challenges effectively. By adapting to the fast-paced growth of electrical businesses and corporate liquidations, they achieve remarkable results. SES is dedicated to surpassing client expectations by providing exceptional products, services, and essential electrical components tailored to specific industry needs, making them a preferred choice for customers. If you're looking to sell your equipment, you may text pictures or WhatsApp them at: 951-858-8315
For questions of queries, email at: sales@sellelectricalsurplus.com
When seeking a hassle-free experience in selling your electrical surplus, look no further than SES. Our team of experienced professionals possess the expertise to assess your assets and offer fair, transparent prices. We prioritize building and nurturing strong relationships, allowing clients to focus on other aspects of their projects while receiving quick cash. Moreover, our exceptional and proficient team is always prepared to address any questions or concerns.
At SES, the commitment to providing top-tier customer service is unwavering. Our dedicated team consistently goes above and beyond, treating each customer with the utmost respect and professionalism. Their skill and enthusiasm enable them to contribute constructively to discussions related to decision-making or industrial relations. Additionally, SES acquires cutting-edge and unique electrical surplus to cater to the diverse needs of various business sectors.
Sell Surplus Equipment NOW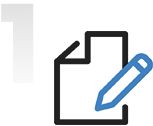 Talk to our expert
As soon as you call us, we'll get back to you within 24 hours with a quote.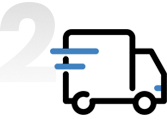 We take care of all shipping & transportation
Get rid of that surplus that's sitting around in your shop. Call us and sell electrical surplus today.

Get the most cash offer
for your product
We are now buying and selling new & used electrical products
With a well-earned reputation as a trustworthy buyer and seller, SES stands out as the premier choice for transactions in Elizabeth. Their exceptional customer service sets them apart from competitors. Their approach focuses on evaluating current successes and promoting the replacement of outdated technologies, fostering the development of skilled professionals.